Grouplove Tickets
No Buyer Fees Grouplove Tickets - Up to 30% Off Compared to Competitors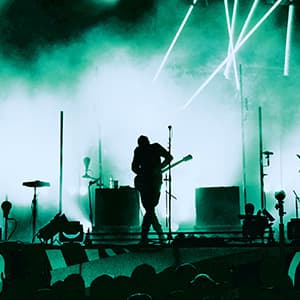 Location:
Select Location (e.g, New York)
About Grouplove
Grouplove, the popular indie band known for their energetic performances and catchy music, is making headlines once again with their upcoming live shows. The band is set to join Pink on her Summer Carnival Tour, along with other special guests like Brandi Carlile, Pat Benatar, and Neil Giraldo. Fans of Grouplove can expect to see them perform some of their biggest hits, including "Tongue Tied," "Raspberry," "Colours," and "Itchin' on a Photograph."
For those who want to catch Grouplove in action before the tour, the band is playing a free show on Thursday in Jacksonville. The concert gates open at 5 p.m., with two local opening acts, Faze Wave and Liza Attic, before Grouplove takes the stage at 8:30 p.m. This is a great opportunity for music lovers to experience the band's high-energy performance and dance along to their infectious beats.
If you can't make it to the Jacksonville show, don't worry - Grouplove has plenty of other live performances lined up. After Jacksonville, the band will be heading to the Shaky Knees festival in Atlanta, where they are sure to draw a large and enthusiastic crowd. And of course, they will also be joining Pink on her tour, bringing their unique style and sound to audiences across the country.
For those who are unfamiliar with Grouplove, the band hails from Los Angeles and is known for their upbeat, indie-rock sound. Their music is characterized by infectious melodies, catchy hooks, and a driving rhythm section that keeps fans dancing long into the night. With their high-energy live shows and dynamic sound, Grouplove is sure to be a must-see act on the Summer Carnival Tour and beyond. So whether you're a longtime fan or a newcomer to the band's music, be sure to catch them live and see what all the hype is about.
Grouplove History
Grouplove is an American indie rock band that was formed in 2009. The band consists of five members, including vocalists Christian Zucconi and Hannah Hooper, drummer Ryan Rabin, bassist Andrew Wessen, and keyboardist/percussionist Daniel Gleason. Grouplove is known for their energetic live performances and has become a staple in the music festival circuit.
The history of Grouplove began in 2008 when the members met while attending an artist residency in Crete, Greece. After bonding over their shared love of music, they decided to form a band and named themselves after the idea that love can bring together a group of people from different backgrounds.
In 2010, Grouplove released their debut album, "Never Trust a Happy Song." The album included hit singles such as "Colours" and "Tongue Tied." The success of the album led to the band being featured in various media outlets and performing on late-night talk shows.
Grouplove's second album, "Spreading Rumours," was released in 2013. The album featured the hit single, "Ways to Go." The band continued to tour extensively, playing at various music festivals around the world.
In 2016, Grouplove released their third album, "Big Mess." The album was produced by the band and received positive reviews from critics. The album included hit singles such as "Welcome to Your Life" and "Good Morning."
Over the years, Grouplove has become known for their dynamic and high-energy live performances. The band has played at numerous music festivals, including Coachella, Bonnaroo, and Lollapalooza. They have also embarked on several headline tours around the world.
For fans of Grouplove, going to their live concerts is an essential part of the experience. The band's energetic performances and ability to connect with their audience make their shows a must-see event. Those looking to attend a Grouplove concert can find tickets on various online ticketing platforms. Prices for their shows typically range from $20 to $50 per ticket, depending on the venue and location.
In addition to their live performances, Grouplove has also become known for their overall stage presence. The band often incorporates colorful lights and backdrops into their shows, creating a vibrant and engaging atmosphere. Fans can expect to see the band members jumping around on stage, interacting with the crowd, and playing a mix of their new and old hits.
In conclusion, Grouplove is a dynamic indie rock band that has become a staple in the music festival circuit. Their energetic live performances and ability to connect with their audience have made them a must-see act for music fans around the world. Tickets for their shows can be found on various online platforms, and prices typically range from $20 to $50 per ticket. For those looking to experience Grouplove's unique stage presence and infectious energy, attending one of their concerts is a must.