Doja Cat Tickets
No Buyer Fees Doja Cat Tickets - Up to 30% Off Compared to Competitors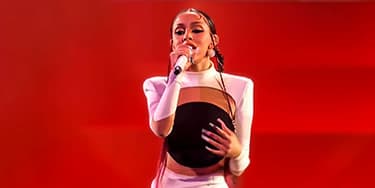 Location:
Select Location (e.g, New York)
About Doja Cat
Doja Cat, born Amala Ratna Zandile Dlamin, is an American singer, songwriter, and rapper who has rapidly risen to stardom. Known for her unique blend of R&B, pop, and hip-hop, she has an electric personality and a genre-defying sound that has won her a massive following. This multi-talented artist has delivered many stunning performances that have etched her name in the hearts of fans worldwide. When discussing Doja Cat's live events and tickets, there are a few standout performances that are worth mentioning.
Perhaps one of her most iconic live performances is "Say So," which catapulted her into mainstream success. The song is an infectious pop hit that peaked at number 1 on the Billboard Hot 100. The blend of disco beats and catchy melody is heightened in her live performances, where she brings an unforgettable energy and style. Notably, her performance at the 2020 MTV Video Music Awards was a spectacle filled with glitz and glamour, as she channeled an intergalactic theme with slick choreography that left the audience in awe.
Another popular live song is "Juicy," a track from her second studio album, "Hot Pink." The track, featuring Tyga, is a sizzling blend of hip-hop and R&B, complete with an irresistible hook. Doja Cat's performance of "Juicy" at the 2019 MTV Video Music Awards was unforgettable, as she delivered a playful and energetic performance, making the audience sing and dance along.
"Boss B*tch," a track from the "Birds of Prey" film soundtrack, is another song that truly shines in her live performances. The energetic and high-tempo track is a testament to her versatility and ability to command the stage, making it a crowd favorite. In particular, her performance at the 2020 Billboard Women in Music event, where she was awarded the 'Powerhouse Award,' was high-octane and brimming with attitude, showcasing her powerhouse vocals and confident stage presence.
Doja Cat's live performances, without a doubt, carry a distinctive flair that makes her stand out. Her exhilarating shows, combined with her authentic and vibrant personality, make her tickets highly sought after. From sold-out concerts to performing at some of the most prestigious music award events, Doja Cat has proven her undeniable talent and star power time and time again.
Fans looking to experience Doja Cat's electrifying performances should keep an eye out for ticket releases. With her growing popularity, tickets to her shows often sell out quickly, making it crucial to stay updated with news about her tour dates and live events.
In conclusion, Doja Cat has consistently proven herself to be an incredible live performer. From her irresistible charm to her genre-bending sound and intricate dance routines, her performances are nothing short of thrilling. Whether it's "Say So", "Juicy", "Boss B*tch" or any other song in her diverse repertoire, a Doja Cat live event promises an unforgettable experience. Music enthusiasts eager to witness her captivating performances should keep a close eye on ticket sites and her official website for the most updated information.
Doja Cat History
Doja Cat, born Amalaratna Zandile Dlamin on October 21, 1995, is an American singer, rapper and songwriter who has made a significant impact on the music industry with her unique blend of R&B, pop, and hip-hop. Perhaps best known for her viral online hits, she has established a name for herself not just through her music and controversial internet presence, but also through electrifying performance at live concert events.
Doja Cat's journey to star status began when she uploaded her debut song "So High" on Soundcloud in 2013, which caught the attention of record labels and resulted in her signing with RCA Records. Her debut EP 'Purrr!' was released a year after, further establishing her unique style and lyrical prowess. However, it wasn't until her song "Mooo!" became a viral sensation on YouTube in 2018 that her career truly took off. The single "Say So" from her second album 'Hot Pink' cemented her status as a household name, reaching the top of the Billboard Hot 100 chart and earning her first Grammy nomination for Best Record of the Year in 2021.
Despite her success on digital platforms, Doja Cat's talent truly shines in live concert events. Her vibrant energy, captivating stage presence and stunning visuals combine to offer an unforgettable experience for all attendees. She is known for creating a fun atmosphere in her shows, often interacting with the audience and showcasing complex choreography.
Throughout the years, Doja Cat has headlined and sold out concerts worldwide. She has shared the stage with other notable artists at music festivals such as Rolling Loud in Miami and the Day N Vegas Festival. In 2020, she embarked on her first solo tour, aptly named 'Hot Pink Tour,' which proved a huge success, selling out in minutes. Ticket holders praised her live performances, recounting the sheer energy, creativity, and unfiltered talent that Doja Cat brought to the stage.
From intimate venues to massive arenas, the demand for tickets to Doja Cat's live concerts seems to be insatiable. Passionate fans, known as "Kittens," often queue for hours, sometimes camping overnight, just to secure their spots at her shows. Additionally, her ticket sales have been boosted by the popularity of her hit songs on social media platforms like TikTok.
Furthermore, Doja Cat's live performances also extend to televised events. She has performed at the MTV Video Music Awards, Billboard Music Awards, and American Music Awards among others, each time delivering show-stopping, talked-about performances. Her ability to transform each live performance into a unique spectacle has made her a sought-after act for award shows and music festivals.
The importance of live concerts to Doja Cat's career extends beyond sheer entertainment. They serve as a testament to her growth as an artist, allow her to connect with her fans on a deeper level, and provide an avenue for her to showcase her artistic range beyond what listeners hear on streaming platforms.
In conclusion, Doja Cat's rise to fame, fueled by the virality of her songs and her imitable style, has resulted in a soaring demand for live concert tickets. With her continued growth and innovation, there's no doubt that we can expect more electrifying performances in the future.