Billy Joel Tickets
No Buyer Fees Billy Joel Tickets - Up to 30% Off Compared to Competitors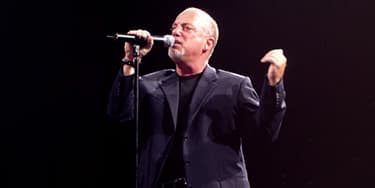 Location:
Select Location (e.g, New York)
About Billy Joel
Billy Joel is one of the most iconic musicians of all time. Over the years, he has released countless hits that continue to resonate with fans worldwide. While his studio albums are legendary, it's his live performances that have made him a must-see act for generations. Here are some of Billy Joel's most popular live songs that keep the fans coming back for more.
1. Piano Man: This song is a classic and has been a staple of Billy Joel's live shows for decades. It's an ode to the people he's met while playing piano in bars and how they all have a story to tell. The song's sing-along chorus and upbeat melody always get the crowd going, making it a fan favorite.
2. New York State of Mind: Billy Joel is a proud New Yorker, and this song is a love letter to his home state. The song is a slow ballad that highlights Billy's storytelling abilities and his ability to connect with his audience emotionally. It's a guaranteed tear-jerker every time.
3. Uptown Girl: This upbeat, poppy tune is always a concert favorite. The catchy chorus and upbeat rhythm make it a get-up-and-dance song that gets everyone moving. It's a hit with younger and older fans alike and brings a touch of lightheartedness to the concert atmosphere.
4. It's Still Rock and Roll to Me: This song is an ode to the music that Billy Joel grew up with and how it still holds up today. The upbeat, rockabilly rhythm of this song is infectious, and its message of staying true to your roots resonates with fans of all ages.
5. We Didn't Start the Fire: This fast-paced tune is a history lesson in song form, and it's been a hit with Billy Joel fans since its release in 1989. The song's rapid-fire delivery and its references to historical events that shaped the world make it a unique and entertaining addition to his live performances.
5. Scenes from an Italian Restaurant: This song is a mini-rock opera, and it's always a highlight of Billy Joel's live shows. It's a nostalgic trip down memory lane that tells the story of high school sweethearts and their eventual breakup. The song's many movements, from the slow piano ballads to the upbeat rock sections, make it an epic experience for the audience.
6. Only the Good Die Young: This song is a classic rock anthem that never fails to get the crowd pumping their fists and singing along at the top of their lungs. Its message of living life to the fullest and not taking anything for granted is a timeless one that has resonated with generations of fans.
7. Miami 2017: This song is a dystopian vision of NYC in the year 2017. While the song's predictions may not have come true, its haunting melody and apocalyptic lyrics still make it a fan favorite today. It's a powerful reminder of the dangers of taking our world for granted and the need to appreciate what we have while we still have it.
Conclusion:
There's no denying that Billy Joel is a musical legend who has stood the test of time. His live performances are a testament to his talents as a songwriter, musician, and performer. With hit songs like Piano Man, New York State of Mind, and Uptown Girl, he's earned his place as one of the greatest live performers of all time. If you're a fan looking for a memorable experience, Billy Joel's concerts are not to be missed. Make sure to get your tickets early, as they tend to sell out quickly.
Billy Joel History
Billy Joel is not just a musician, but a legend in the music world. His unique style of music, infused with rich and meaningful lyrics, has captivated the hearts of millions across the world. Billy Joel has been entertaining his fans for over four decades, and his concerts have always been an incredible experience for his fans. In this article, we will take a closer look at the fascinating history of Billy Joel and his impressive career, as well as his live concert events and tickets.
Billy Joel was born on May 9, 1949, in Bronx, New York. From a young age, he was interested in music and started playing the piano when he was just four years old. By the time he was a teenager, he was already playing piano in local bars and clubs in Long Island, where he grew up. It was there that he eventually formed his first band, "The Hassles," and started performing professionally.
Billy Joel's big break came in the early 1970s, when he signed with the record label Columbia Records. He released his first album, "Cold Spring Harbor," in 1971. However, it was his second album, "Piano Man," released in 1973, that made him a household name. The album featured the hit song, "Piano Man," which has since become a classic and one of the most recognizable songs in the music industry.
Over the next few years, Billy Joel continued to release hit albums and singles, including "The Stranger," "52nd Street," "Glass Houses," and "An Innocent Man." His music ranged from rock, pop, and even classical, and each album showcased his incredible talent and versatility as a musician.
But it was his live performances that really set him apart from other musicians of his time. His concerts were always electrifying, with Billy Joel putting his heart and soul into every performance. His energy and enthusiasm were contagious, and his fans could feel the passion he had for his music. From singing "Piano Man" to "Uptown Girl" and "We Didn't Start the Fire," Billy Joel's concerts were a celebration of his incredible talent.
Today, Billy Joel is still performing, and his concerts remain as popular as ever. Fans from all over the world still flock to see him live, and his tickets are always in high demand. Whether he is performing in his hometown of New York City or in other parts of the world, his concerts always sell out quickly, and it's not hard to see why. Billy Joel's music is timeless, and he continues to inspire musicians and fans alike.
In conclusion, Billy Joel's career is one of the most remarkable in the music industry. He has released countless hit songs and albums, won numerous awards, and performed countless amazing concerts. His music has touched the hearts of millions of people, and his live performances have always been unforgettable experiences for his fans. Billy Joel is a true legend, and his music will continue to inspire and entertain generations to come. If you are a fan of his music, attending one of his live concerts is an absolute must, and getting tickets in advance is highly recommended due to their popularity.