Athletics
108 upcoming events
Oakland Athletics Tickets
At ScoreBig, you'll pay no fees, get free shipping, and save on every Oakland Athletics ticket. With savings up to 60% on every seat ranking, we promise you'll get a great deal. After entering the playoffs as a wildcard berth in 2014, the Oakland A's have their sights on the American League West title and beyond this season.
Here's what happening with the A's this season.
Teams like the Dodgers and Angels may be located near Hollywood, but the Oakland Athletics can proudly say they were the main focus of a successful Hollywood Movie, Moneyball. The film, of course, was based on the Athletics' unique front office strategy led by General Manager and minority owner Billy Beane. The A's Franchise, which started out in Pennsylvania all the way back in 1901, have three World Series Championships to their name.
Moneyball Era
While teams like the Yankees and Red Sox were signing players to 9 figure deals, the Athletics and GM Billy Beane decided to embrace their small market budget and go another route. This resulted in the birth of Moneyball and the push towards a focus on analytic-based decision making. Even with the second lowest payroll in the MLB, the Athletics were continuously a factor in the American League West. Billy Beane's Moneyball heavily influenced the sabermetric approach to building a roster.
Save on Oakland Athletics Tickets
Manager Bob Melvin, previously with the Diamondbacks, has put together a young roster that Oakland Fans can really get excited about. Former Red Sox star Coco Crisp is a great player that has AL West pitchers shaking in their cleats. On the pitching side of things, Sonny Grey leads the pack with speed and precision, with great promise coming in the form of Kendall Graveman.
O.co Coliseum also known as the Oakland-Alameda County Coliseum is also home to the NFL's Oakland Raiders. With seating capacity of over 63,000, a playoff game in Oakland is one of the best environments in all of baseball.
When you're looking for Athletics Tickets, ScoreBig is the place to go. Get out to the O.co Coliseum and see some baseball this summer with ScoreBig.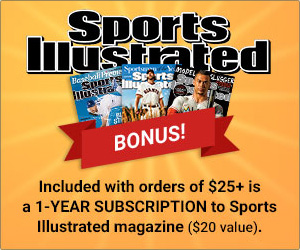 Oakland Athletics Tickets
108 upcoming events