Diamondbacks
115 upcoming events
Arizona Diamondbacks Tickets
For savings up to 60% off box office prices, ScoreBig is the place to go for Arizona Diamondbacks tickets. You'll never pay fees and always get free shipping, and we promise you'll get the best deals all season long.
The Arizona Diamondbacks came into the MLB in 1998 and were welcomed by a passionate fan base that made Diamondbacks Tickets a hot commodity in Phoenix. Once the D-Backs came to town, the fans proved why they deserved a pro franchise. Beautiful Chase Field doesn't disappoint. The 50,000+ seat stadium features a retractable roof and a swimming pool just above the wall in the outfield.
Early Franchise Success
The D-Backs rewarded their fan base with an incredibly competitive team that made it all the way to the World Series in 2001. Facing the notorious New York Yankees seemed like a David versus Goliath match-up for the upstart Diamondbacks. In what was one of the most memorable World Series' in recent history, the four-year-old Diamondbacks took down the Yankees in seven games. Led by dominant pitching in Randy Johnson and Curt Schilling, the Diamondbacks took the series with a walk-off hit.
What to expect in 2015
The Diamondbacks are loaded and ready to take the National League West Title this season. Their roster features speedster Mark Trumbo and the trustworthy Paul Goldschmidt, among others. Newcomer Patrick Corbin heads up their pitching rotation, which will need to compete with the heavy hitters of the Los Angeles Dodgers. Manager Chip Hale put together a strong roster to compete for the playoffs and beyond.
When you're looking for Diamondbacks tickets, ScoreBig is your source for the best deals on MLB seats.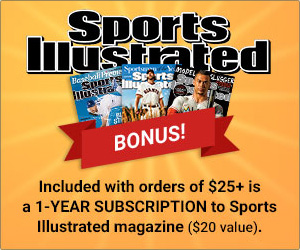 Arizona Diamondbacks Tickets
115 upcoming events