Toronto Maple Leafs Tickets
At ScoreBig, you'll save on every Toronto Maple Leafs ticket, every day. Plus with no fees and free shipping, we know you'll score some awesome seats at a great price.
Any franchise that's been around for almost 100 years will experience some ups and some downs. The Toronto Maple Leafs can attest to this statement as fact. Since entering the NHL in 1917, they've won 13 Stanley Cup Finals and made 65 playoff appearances. Unfortunately, the downs this franchise has seen have mostly been in recent seasons.
Their last Stanley Cup championship came in 1967. Before being knocked out by the Bruins in the 2012-13 Quarterfinals, their last playoff appearance was in 2004, making the seasons in between a nightmare for their loyal fan base.
Looking To Make The Playoffs
Even though the Maple Leafs have failed to consistently make the playoffs, it doesn't mean they lack talented pieces. All-Star centers Phil Kessel and Joffrey Lupul provide a solid frontline on any given day. Defenseman and captain Dion Phaneuf has the ability to be one of the best players at his position in the entire NHL. With healthy rivalries with both the Detriot Red Wings and the Montreal Canadiens, the upcoming season is sure to entertain at the Air Canada Centre.
Save on Toronto Maple Leafs Tickets
Get your Toronto Maple Leafs tickets using ScoreBig and root for a team that's pushing hard to regain their Stanley Cup championship status. With ScoreBig, you'll save on every ticket, every day.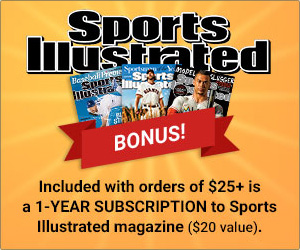 Toronto Maple Leafs Tickets
85 upcoming events
Washington Capitals vs. Toronto Maple Leafs
Capitals vs. Toronto Maple Leafs
7:00 PM
•
Verizon Center,
Washington, DC
Washington Capitals vs. Toronto Maple Leafs
Capitals vs. Toronto Maple Leafs
7:00 PM
•
Verizon Center,
Washington, DC