The Clark Sisters Tickets
No Buyer Fees The Clark Sisters Tickets - Up to 30% Off Compared to Competitors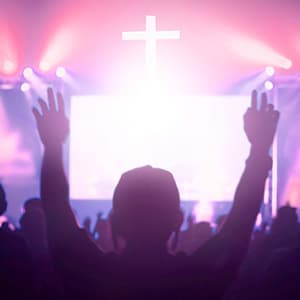 Location:
Select Location (e.g, New York)
The Clark Sisters Cities & Venues
About The Clark Sisters
The Clark Sisters have long been considered gospel royalty, and their most popular live songs have become anthems in their genre. Their powerful harmonies, dynamic range, and captivating stage presence turn every live performance into an incredibly memorable event. Throughout their long-running careers, the sisters have released several chart-topping hits, but some of their most popular live songs are the ones fans eagerly anticipate during each show.
One of the Clark Sisters' most popular songs is "You Brought The Sunshine." This hit song has become a staple in their live performances and has been thrilling audiences ever since its release. What makes this song unique is its fusion of gospel and disco. The fusion creates such an uplifting atmosphere that energizes the audience. Fans attending their concerts have frequently praised the sisters' live rendition of this song. The energy, the harmony, and the raw gospel power they bring to this song on stage is a sight to behold, making it a definitively must-see at their concerts.
Another fan-favorite live song is "Is My Living In Vain?" This extremely popular hit is a testament to their unwavering faith and belief. The song's powerful lyrics combined with their soul-stirring harmonies create a profound experience that leaves audiences mesmerized. It's not just a song; it's an emotionally charged question that resonates with audiences worldwide. This song is particularly impactful in a live setting, where the sisters can engage with the audience and stir their emotions directly.
"Endow Me," another of their popular live songs, is a stunning showcase of the sisters' vocal abilities. While the studio version is impressive on its own, the live version allows each sister to shine individually, with solos that demonstrate their unique vocal talents. Witnessing their harmonies blend seamlessly on stage is a treat for any music lover.
"The Clark Sisters Medley" is a special performance that always delights fans. In this live rendition, the sisters deliver a medley of their most popular songs, creating a nostalgic, feel-good atmosphere that sweeps over the crowd. This medley brings together the best of the Clark Sisters' hits and showcases their incredible musical journey.
The demand for The Clark Sisters' tickets has remained remarkably high over the years, largely because of these and other popular live performances. Their concerts are a show of mastery, both in their superb vocal talent and their ability to connect with audiences on a deeper, spiritual level. Getting a glimpse of their live performances is a rare opportunity, and their ticket sales reflect that fans are always eager for the experience.
Buying a ticket to a Clark Sisters' concert is not just about the music; it's about the experience. Their live performances are not merely shows; they're spiritual gatherings uniting people of diverse backgrounds through the universal language of music. Tickets for their concerts are highly coveted, often selling out quickly. Fans are eager to be part of the electrifying atmosphere at their live events, singing along to their favorite songs and experiencing the incredible energy that the sisters bring to every performance.
In conclusion, the Clark Sisters' most popular live songs are not just songs, but anthems that have resonated with people for decades. Their concerts are a testament to the enduring power of their music and the deep connection they have with their fans. It's definitely worth securing a ticket and experiencing their amazing performances live. Whether you're a die-hard fan or someone looking for a profound musical experience, a Clark Sisters' concert is an event you don't want to miss.
The Clark Sisters History
The Clark Sisters are renowned for being one of the most significant gospel groups in music history. The five sisters—Jacky Clark Chisholm, Denise Clark Bradford, Elbernita "Twinkie" Clark, Dorinda Clark-Cole, and Karen Clark Sheard—hailing from Detroit, Michigan, have an extraordinary legacy in music, leaving an indelible impact on gospel music and beyond. Their phenomenal harmonies, inspiring lyrics, and powerful performances have won them countless accolades and devotees across the world.
The Clark Sisters' story begins with their mother, Dr. Mattie Moss Clark, a pioneering figure in gospel music. She formed the group in the late 1960s and introduced her daughters to the music world. It was Dr. Clark who taught the sisters about harmony and songwriting, laying the foundations of their exceptional musical talents.
Through the decades, The Clark Sisters have released numerous albums, with their music transcending the boundaries of gospel and influencing various music genres, such as R&B, pop, jazz, and soul. Their rich harmonies and innovative arrangements, mostly crafted by Twinkie, gave the gospel genre a fresh and contemporary sound. One of their most notable songs, "You Brought the Sunshine," crossed over to the R&B charts in the 1980s, reflecting their wide appeal.
Besides being successful recording artists, The Clark Sisters are also renowned for their electrifying live performances, earning them a significant reputation on the concert circuit. The sisters' powerful vocals, combined with their dynamic stage presence, make each show an unforgettable event. Whether they're performing in small intimate settings or headlining major music festivals, The Clark Sisters always bring an unparalleled energy that leaves their audiences in awe.
Their concerts typically involve a mix of their classic hits and new material, delivering an exciting blend of the old and the new. Audiences across generations can connect to their music, as it brings a message of hope, love, and faith. The Clark Sisters' concerts have a unique atmosphere, with the sisters often engaging their fans in an intimate and interactive manner. As such, their live performances are much more than concerts; they're experiences that move and inspire all present.
For fans hoping to experience The Clark Sisters live, concert tickets can be obtained from various online platforms. Considering the sisters' popularity and the high demand for their concerts, it's advisable to secure tickets in advance. These platforms often include an overview of the concert schedule, allowing fans to plan accordingly. The Clark Sisters' concerts are worth every penny, offering an evening of soul-stirring music and uplifting messages.
The Clark Sisters' legacy in the gospel music industry was highlighted further with the release of their biopic, "The Clark Sisters: First Ladies of Gospel," in 2020. This brought a resurgence of interest in their music and live concerts, bringing their inspirational story and music to a new generation of fans.
Despite the changes in the music industry over the years, The Clark Sisters have remained a constant, continuing to produce music that touches hearts and stirs souls. Their live concerts are a testament to their lasting impact, as they continue to captivate audiences with their harmonious blend of traditional and contemporary gospel music.