Rangers
114 upcoming events
Texas Rangers Tickets
At ScoreBig, we promise you'll save up to 60% off Texas Rangers tickets. With free shipping and no fees (ever!) we know you'll score some awesome seats at Globe Life Park for a great price. Get out the ballpark this summer for less with ScoreBig.
Texas Rangers Tickets
Deep in the heart of Texas is where the Rangers currently play ball, but their history dates back to 1961 in the nation's capital. The franchise started out as the Washington Senators and played a full decade in DC. Wins were hard to come by and in 1972, the franchise picked up and moved to Texas, taking Rangers as their nickname.
Historical Success
The Texas Rangers have yet to win a World Series Championship, but they've been well on their way to getting there. Back to back American League Pennants in 2010 and 2011 made Rangers Tickets a hot commodity down in Texas. Led by a powerful offense and solid bullpen, the Rangers have claimed five AL West Division Titles.
Throughout the years, Rangers Fans have been treated to some of the best ballplayers to ever play in the MLB. In the 90s, Ivan "Pudge" Rodriguez and Juan Gonzalez dominated in Rangers red and blue. The next decade had its share of stars as well; Josh Hamilton, who won the 2010 MVP, Alex Rodriguez, and Mark Teixeira all played at their highest levels in Texas.
Here's What Happening at Globe Life Park in Arlington This Season
The Rangers have nowhere to go but up this season. While manager Ron Washington was able to lead the Rangers to back-to-back World Series Appearances, current manager Jeff Banister will try to do the same for the Rangers in 2015. He has plenty of weapons at his disposal, especially 2014 stand-out Adrian Beltre.
When you're looking for Rangers Tickets, ScoreBig is the place to go. You'll save on every ticket, pay no fees, and enjoy free shipping.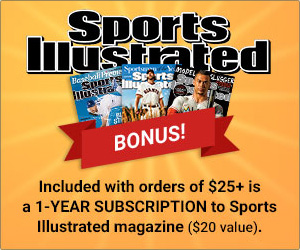 Texas Rangers Tickets
114 upcoming events