Tampa Bay Lightning Tickets
At ScoreBig, you'll save on every Tampa Bay Lightning ticket, every day. Plus with no fees and free shipping, we know you'll score some awesome seats at a great price.
In the 2010-11 season, the Tampa Bay Lightning went all the way to the Eastern Conference Finals where they lost a heartbreaking 7-game series to eventual Stanley Cup Champion Boston Bruins. In 2014, they lost to in the Quarterfinals to the Canadiens after finishing the season with 101 points. With the uber-competitive Steve Yzerman running the show from the GM's office, you better believe the Lightning are on the way up.
A Brief History
Founded in 1992 as an expansion team, the Tampa Bay Lightning franchise has had something of a boom-or-bust history. After qualifying for the playoffs just once in the first 10 years, the Lightning won the Stanley Cup in 2004. Team owner William Davidson (who passed away in 2009) celebrated the victory by watching his other team, the Detroit Pistons, win the NBA championship just over one week later.
A Superstar to Lead the Way
Since entering the league as an 18-year-old number one overall draft pick in 2008, Steven Stamkos has proven to be one of the best hockey players on the planet, and has since risen to lead the Lightening as captain. Alongside newly-contracted Ryan Callahan, the Lightning should be among the NHL's elite offenses.
Save on Tampa Bay Lightning Tickets
With a couple of the best young players in the NHL (Stamkos and Drouin), it's time for the Lightning to strike back. And ScoreBig is there to let you save on every Lightning ticket, every day.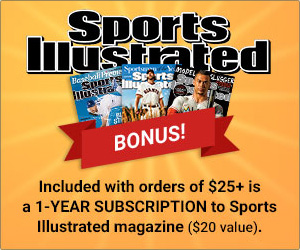 Tampa Bay Lightning Tickets
80 upcoming events