St. Louis Blues Tickets
At ScoreBig, you'll save on every St. Louis Blues ticket, every day. Plus with no fees and free shipping, we know you'll score some awesome seats at a great price.
Blues fans are getting excited for the 2014-2015 season. Here's why.
Named after the W.C. Handy song "St Louis Blues", The Blues were born in 1967. After a quarter century with just six teams (the "Original Six"), the NHL doubled in size to twelve - the "Expansion Six" included the St. Louis Blues.
On the Way Back
Led by team captain and physical freak of nature David Backes, the St. Louis Blues feature some of the best two-way players in the game. A four-year contract with six-time 20-goal scorer Paul Stastny means there's a new and powerful energy coming to the frontline, not to mention the sheer strength of Ryan Reves (he bench-pressed 305 lbs in off-ice fitness tests, the most of any player at camp) is surely a force to be reckoned with.
Since the 2004-05 lockout, the St. Louis Blues have missed the playoffs five times, a relatively stunning reversal after so many years of regular season success. But in the last two seasons, the Blues have turned it around and, by all metrics, are heading in the right direction. In 2011-12, the Blues finished 2nd in the Western Conference and defeated the San Jose Sharks to notch their first playoff victory in a decade. In the strike-shortened 2012-13 season, the Blues qualified for the Stanley Cup playoffs once again where they were defeated by the reigning champs the Los Angeles Kings.
Guaranteed Savings on Blues Tickets
As is the case with the Cardinals and Rams, the St. Louis Blues enjoy some of the best fan support in the country. Playing their home games in the Scottrade Center, the Blues enter 2013-14 with plenty of talent and lofty goals. As he did with the Dallas Stars, coach Ken Hitchcock looks to bring a Stanley Cup home for the St. Louis Blues. ScoreBig lets you save on every Blues ticket, every day.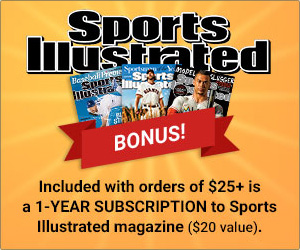 St. Louis Blues Tickets
79 upcoming events