Sporting Kansas City Tickets
Newly moved from the Eastern Conference to the Western Conference, Sporting Kansas City has lots to prove for 2015. With seasoned players like US national team members Graham Zusi, Matt Besler and Benny Feilhaber along with Argentine star Claudio Bieler, fans are excited to see what the first Western Conference season has in store for Sporting KC.
With tremendous fan support and one of the best soccer stadiums on the planet, Sporting KC is rolling. Get out and see the action with extra savings from ScoreBig.
A Brief History
Founded by visionary sports magnate Lamar Hunt, in the early years Sporting KC (then the Wizards) was led by such MLS legends as Serbian all-star Preki and Scottish international Mo Johnston. In 2000, with US superstar Tony Meola tending net and setting the record for longest shutout streak in MLS history, the team dominated the competition all season and took home the MLS Cup.
Since the move to Sporting Park in 2011 and the rebranding of the team to become Sporting KC, the club has enjoyed tremendous success. In 2011 and 2012, Sporting Kansas City has finished the regular season with the best record in the Eastern Conference. In 2013, they defeated Real Salt Lake to become MLS Cup Champions. In 2014, they finished 5th in the Eastern Conference.
Sporting Park
After years playing home games in massive Arrowhead Stadium, home of the Kansas City Chiefs, Sporting KC moved into their state-of-the-art stadium in 2011 and it is truly one of the great sports venues in the country. At the north end of the stadium you'll find (and CERTAINLY hear) the chants and cheers of Blue Hell, the team's inimitable supporters group.
Located in the West Village section of Kansas City, Sporting Park is surrounded by TONS of dining, shopping and entertainment options. Spend the day (heck, spend a bunch of days) in the area and cap it off with an electrifying Sporting KC match and see one of the best teams in MLS.
Save on Sporting Kansas City Tickets
Save on every ticket, every day with ScoreBig and watch a championship-contending team that's firing on all cylinders for their first season in the Western Conference.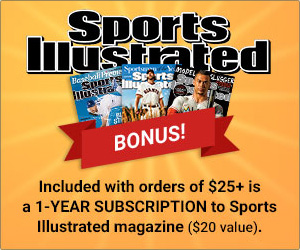 Sporting Kansas City Tickets