Seattle Sounders FC Tickets
Led by one of the most recognizable ownership groups in all of professional sports, Seattle Sounders FC is one of the most popular and successful clubs in Major League Soccer. Actor Drew Carey, billionaire and Microsoft co-founder Paul Allen (also part owner of the Seattle Seahawks and Portland Trail Blazers), and celebrated movie producer Joe Roth are an innovative collection of individuals who have repeatedly proven their relentless commitment to putting the best possible product on the field for their devoted fans.
Success in a Short Time
Established in 2007 as the 15th MLS franchise, the Seattle Sounders played their first match two years later and won the U.S. Open Cup in their first two seasons, becoming the first organization in league history to win the cup in back-to-back seasons. Since then, 2014 brought them the Supporter's Shield after beating the LA Galaxy in the final game of the season.
Playing their home games at CenturyLink Field, which they share with the Seattle Seahawks , the Sounders have repeatedly been forced to increase the allotment of tickets available for home games due to demand. With one of the liveliest stadiums in MLS and beyond, the Sounders enjoy a massive home field advantage.
Part of what makes the Sounders so unique is their heated rivalry with the Portland Timbers and Vancouver Whitecaps FC. The three teams compete for the Cascadia Cup, a trophy awarded to the Pacific Northwest's best team. Though the team has dealt with injuries in 2013 and 2014, the Seattle Sounders are rounding into form led by Designated Player Obafemi Martins, Cuban powerhouse Osvaldo Alonso and 2015 SuperDraft pick Cristian Roldan.
Save on Seattle Sounders Tickets
The environment of a Sounders game at CenturyLink Field is one of the best in all of sports, with crowds as emotionally charged as the World Cup. And when they win, the party is hard to beat. Save on every ticket, every day with ScoreBig.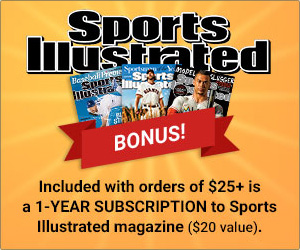 Seattle Sounders FC Tickets