San Jose Sharks Tickets
At ScoreBig, you'll save on every San Jose Sharks ticket, every day. Plus with no fees and free shipping, we know you'll score some awesome seats at a great price.
Over the past few years, the San Jose Sharks have been one of the very best regular season teams in all of hockey. Since 2003-04, they've finished either first or second in their division, reaching the Western Conference Finals several times. Although they ultimately lost to the LA Kings in 2013 and 2014, their sweep of the 2013 first round playoffs against the Vancouver Canucks proves they have the hunger and capacity to take it all the way. Now, it's time for the San Jose team to jump from hungry to Stanley Cup champion. Can they do it in 2014-2015?
Commitment to Winning
Todd McLellan has lead the Sharks as head coach since 2008, and he – along with the ownership team- maintain a firm stance on keeping the team in contention. With top of the line stars, such as Joe Thornton and Patrick Marleau still bringing power to the ice, the Sharks have depth. A 5-year contract extension with Justin Braun ensures a strong defense, while young ambition can be found in high-scorers like center Logan Couture.
General manager Doug Wilson and head coach Todd McLellan announced that the San Jose Sharks would enter training camp for the 2014-15 season without a captain or any alternates. While Joe Thorton has worn the "C" since 2010 and is still on the roster, it is unclear where this transition will take the Sharks. It is an exciting time for San Jose fans, and certainly will ensure that the very best players will emerge as leaders.
Save on San Jose Sharks Tickets
Save on San Jose Sharks tickets and take a dip in the Shark Tank, aka the SAP Center of San Jose, to catch the Sharks in their most exciting season yet. Watch this team continue on as one of the most consistent, rugged franchises in all of professional sports. Using ScoreBig, you can save on every San Jose Sharks ticket every day.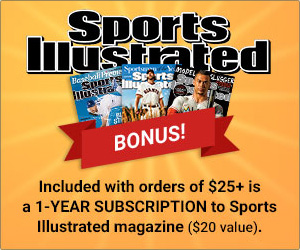 San Jose Sharks Tickets
80 upcoming events