Robin Thicke Tickets
No Buyer Fees Robin Thicke Tickets - Up to 30% Off Compared to Competitors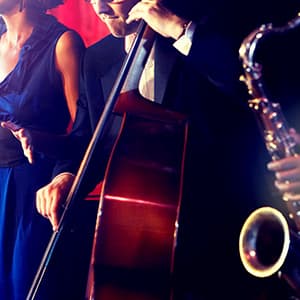 Location:
Select Location (e.g, New York)
About Robin Thicke
Robin Thicke, the celebrated R&B artist, songwriter, and record producer, has been entertaining audiences with his soulful tunes since the early 2000s. Known for his smooth vocals and undeniable stage presence, Thicke's live performances have garnered him numerous fans around the world. For fans interested in seeing this phenomenal artist in concert, purchasing tickets becomes an absolute necessity, as witnessing Thicke perform his most popular songs live is a unique experience.
Arguably, "Blurred Lines," released in 2013, is Thicke's most renowned song. The contagious beat, coupled with Thicke's silky vocals, made the song an instant global hit, topping the charts in over 25 countries. During live performances, the energy of "Blurred Lines" is palpable. Thicke's engaging presence and dynamic performance breathe new life into the catchy track, making tickets to his concerts a hot commodity.
Another fan favorite is Thicke's hit single, "Lost Without U," from his second album, "The Evolution of Robin Thicke". The heart-rending lyrics and earnest delivery of the song make it a deeply emotive experience both on record and even more so when performed live. Thicke's mastery lies in his ability to transform the atmosphere in his live performances, connecting with the audience on a deeply personal level. Fans who secure tickets to his shows are in for a treat as they witness the artist sing this touching track live.
"Magic," another popular Thicke number, is a funky track that showcases Thicke's unique sound and style. The upbeat rhythm and infectious energy of the song translate perfectly in a live setting, creating an atmosphere of pure enjoyment. Thicke's engaging performance style ensures that spectators are on their feet, dancing and singing along. Once again, purchasing tickets to a Robin Thicke show guarantees a thrilling and magical evening.
His song "Sex Therapy" is also wildly popular among fans. Its sensual tone and smooth rhythm create a mesmerizing music experience. Thicke's live rendition of his chart-topping track is a thrilling spectacle, with the star's sultry vocals and charismatic stage presence elevating the song to new heights.
In addition, "Give It 2 U," featuring Kendrick Lamar, is an energetic, bass-driven track that rocks the live stage. Its upbeat tempo is sure to get fans moving, with its catchy hook reverberating throughout the concert venue. Thicke's exhilarating performance of this track ensures fans are left in high spirits.
In essence, Robin Thicke is much more than your average concert. It is a soulful ride through his most popular hits, where he captivates the audience with his energy, charisma, and world-class vocals. Every beat, every note is amplified, creating a sensory experience that is both exhilarating and unforgettable.
For fans eager to witness the magic of Robin Thicke's live performances firsthand, investing in tickets to his concerts is certainly worthwhile. Watching Thicke perform his most popular songs live, from the infectious "Blurred Lines" to the heartfelt "Lost Without U," is a delight few can resist. In a live setting, these songs are enriched by the electric atmosphere, Thicke's dynamic stage presence, and a crowd of enthusiastic fans, making every ticket a pass to an unforgettable experience.
Robin Thicke History
Robin Thicke, the American-Canadian singer, songwriter, and record producer, has a rich history in the entertainment industry that spans over two decades. Born on March 10, 1977, in Los Angeles, California, Thicke is the son of the famous Canadian actor Alan Thicke and American singer Gloria Loring. As a child, he learned to play the piano which kindled his passion for music. However, his distinguishing work as an artist blossomed when he began to perform live on stage.
Thicke's live concert events are known for their unique blend of R&B, soul, and pop, featuring his signature falsetto vocals. They are not just performances, but full-fledged experiences, where the audience is immersed in Thicke's musical journey. From the early stages of his career, Thicke had the extraordinary ability to connect with his audience through his stirring, intimate performances, which often led to a massive surge in ticket sales.
His first significant concert was in 2003, following the release of his debut album, "A Beautiful World". Even as a budding star, his concerts showed a clear reflection of his talent and charisma. The live event was a success, and it established Robin Thicke as a powerful performer and a star in the making.
With each subsequent concert, Thicke raised the stakes higher. His 2009 concert, following the release of his fourth studio album, "Sex Therapy", was an incredible example of his growth as an artist. The album was a commercial success, reaching number two on the Billboard 200 chart, and it led to a sold-out concert season. The live shows during this time were known for their high-energy performances, with a medley of vibrant beats and powerful vocals. Thicke's stage presence was commanding, and he had a knack for making every member of the audience feel personally serenaded, which further increased the demand for his concert tickets.
Thicke's biggest breakthrough came with the release of his controversial single, "Blurred Lines", in 2013. The song was a commercial blockbuster, topping the charts in over 25 countries. The subsequent concert tour was yet another milestone in Thicke's career, with soaring ticket sales and performances at prestigious venues around the world. The live shows were a spectacle, interspersed with dance sequences, visually stunning sets, and interactive audience participation.
Concerts form an integral part of Thicke's musical journey and serve as a platform where he connects with his fans on an emotional level. His shows are a testament to his unwavering passion for music and his commitment to giving his audience an unforgettable experience. The surge in ticket sales for each concert is proof of Thicke's popularity as a live performer.
Over the years, Robin Thicke's live concerts have evolved from intimate performances to grand productions, with elaborate sets and mesmerizing light shows. They are known for their soulful performances, showcasing Thicke's incredible vocal range and charisma. His concerts are a spectacle of music, dance, and emotions, making every ticket worth the purchase.
In conclusion, Robin Thicke, with his extraordinary talent and captivating stage presence, has carved a niche for himself in the music industry. His live concerts are a testament to his musical prowess and are known for delivering unforgettable experiences to the audience. Whether you are a fan of his music or a lover of live performances, Thicke's concerts are sure to leave you enthralled.