New York Red Bulls Tickets
Although fan favorite Mike Petke coach has been replaced by Jesse Marsch just before the start of the season, the New York Red Bulls are poised for a great 2015. With first-round SuperDraft pick Leo Stolz and long-time favorite Tim Cahill, the Red Bulls are charging towards the post-season with great momentum from 2014. Don't miss the last games of the regular season at Red Bull Arena.
A Brief History
One of the ten charter clubs of Major League Soccer, the New York Red Bulls (aka the MetroStars) have always been driven by star power. Though they are the only original MLS club without hardware to show for their efforts, the Red Bulls are clearly one of the most powerful teams in 2015.
Vying for ink on the back pages of New York's papers with the Yankees, Mets, Jets, Giants, Knicks and Nets, the Red Bulls have invested as much in big-name talent as any other team in the league. There's always plenty of star power on the pitch for the Red Bulls games with high expectations at the sparkling Red Bull Arena.
Star Power in the Big Apple
Owned by energy drink giant Red Bull, the New York Red Bulls are serious about winning. Long a desired landing spot for international stars, the franchise has employed some of the greatest players in United States history, like Tim Howard, Eddie Pope, Michael Bradley, Alexi Lalas, Tab Ramos, and Jozy Altidore.
Playing their home games in the beautifully designed, soccer-specific Red Bull Arena, the New York Red Bulls enjoy one of the best home field advantages in all of MLS. The team's move to their new grounds in 2010 was accompanied by a coaching change and a reloaded roster. Head Coach Hans Backe brought in stars Thierry Henry and Mexican international Rafael Marquez and captured first place in the Eastern Conference for the first time in a decade.
Save on New York Red Bulls Tickets
With unrivaled star power, confidence and a gorgeous stadium in Harrison, New Jersey, the Red Bulls are firing on all cylinders in 2015. Save on every ticket, every day with ScoreBig and get out to see the Red Bulls in their quest to bring home the MLS Cup.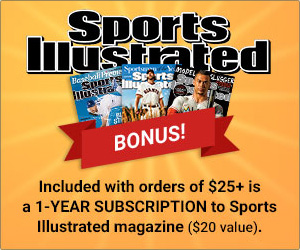 New York Red Bulls Tickets