New York Rangers Tickets
At ScoreBig, you'll save on every New York Rangers ticket, every day. Plus with no fees and free shipping, we know you'll score some awesome seats at a great price.
Last season, the New York Rangers almost took home the Stanley Cup. Now, expectations in New York are sky-high once again for the Rangers.
A Brief History
One of the "Original Six" NHL teams, the New York Rangers were founded by Tex Ricard, a boxing promoter and entrepreneur who also spearheaded the construction of a previous incarnation of Madison Square Garden. Wining three Stanley Cups (1928, 1933 and 1940) in the Original Six era (including the first ever win by a United States-based team in 1928), the Rangers have hoisted the Stanley Cup just once since World War II. This past year would have been the championship to break the streak, but the Rangers lost it to the LA Kings in the finals.
In 1994, the Rangers of Mark Messier, Brian Leetch and Mike Richter put to bed all talk of a "curse" in New York City. In a classic 7-game series, the Rangers defeated the Vancouver Canucks in a series that earned some of the best TV ratings in NHL history. Since that epic season, the Rangers have had unrivaled star power such as Wayne Gretzsky, Eric Lindros, Luc Robitaille, Theoren Fleury and Jaromir Jagr.
A New Era Begins
In the years since the 2004-05 lockout, the Rangers have been on the upswing. Qualifying for the playoffs in all but one season, the Rangers won the Atlantic Division in 2011-12 and reached the finals against the LA Kings last year. With Alain Vigneault taking over as head coach in 2013, a new era began for the New York Rangers. Vigneault's reputation as a player's coach should benefit the deep and talented New York roster. Stars Carl Haglin and Ryan Bourgue, paired with rookie J.T. Miller, should light up the scoreboards with Marc Staal, Ryan McDonagh and Dan Girardi anchoring the defense. And with the world's best goaltender, Henrik Lundqvist, the Rangers are always in contention.
Save on New York Rangers Tickets
Hockey's great on TV – but hockey in person? It's like nothing else in sports. Lighting fast action. Big hits. The occasional fisticuffs. There's nothing not to like! A live hockey game at Madison Square Garden is as good as it gets. Get out to MSG to see the New York Rangers take the next step on their road to victory.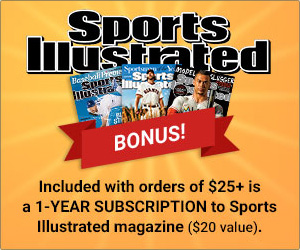 New York Rangers Tickets
77 upcoming events