New York Mets Tickets
We promise you'll save up to 60% on every New York Mets ticket when you bid on great deals with ScoreBig. Plus with no fees and free shipping, we know you'll win awesome deals to get you to the ballpark for less this summer.
What to Expect in 2015 at Citi Field
Although the Mets have not seen a title in almost 10 years, the Mets have their sights set on the National League East title for 2015. Mets fans have something to be truly excited about in the youthful pitching staff the front office has organized. Future aces like Matt "The Dark Knight" Harvey, Zack Wheeler, and Jenrry Meija have National League hitters nervous in what looks to be a powerful 1-2-3 punch for years to come.
The New York Mets are one of two New York teams in the MLB. After entering the league as an expansion team in 1962, the Mets had a tough first few years. After struggling through adversity, the Mets turned it around in a magical 1969 season that saw the "Miracle Mets" upset the Baltimore Orioles for the franchise's first World Series title. Playing in New York means constant attention and media scrutiny. It also means Mets Tickets are almost always in demand.
1986 World Series
The Mets made it back to the World Series in 1986 in what turned out to be one of the most memorable championships in the history of baseball. No one (especially Boston Red Sox fans) will forget Bull Buckner, Mookie Wilson, and the ground ball that slipped by. This infamous moment in baseball history is replayed over and over and over again, providing much joy to Mets fans and intense pain to Red Sox Nation. The Mets went on to win the 1986 World Series to earn their second championship.
Save on New York Mets Tickets
Citi Field replaced Shea Stadium as the Mets' home ballpark and the beautiful new stadium opened in time for the 2009 season. The 45,000 seat stadium opened in the same year as the new Yankee Stadium, adding further fuel to the Mets-Yankees crosstown rivalry.
When you're looking for Mets Tickets, ScoreBig is the place to go for deals all summer long.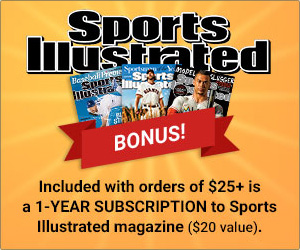 New York Mets Tickets
112 upcoming events