Ne Yo Tickets
No Buyer Fees Ne Yo Tickets - Up to 30% Off Compared to Competitors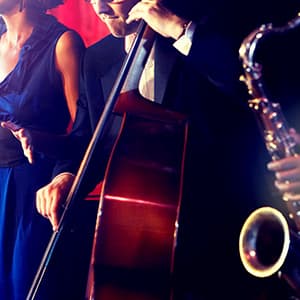 Location:
Select Location (e.g, New York)
About Ne-Yo
In a series of exciting developments in the live entertainment industry, Grammy award-winning artist Ne-Yo is making headlines with a flurry of forthcoming concert performances, tour announcements, and even a venture into the culinary world.
First off, music lovers have much to look forward to as SeaWorld announced the final lineup for its Seven Seas concerts. Ne-Yo will share the stage with country music royalty Martina McBride, ensuring a diverse and engaging musical experience for attendees.
Closer to home, Sacramento is also buzzing with the news of upcoming concerts featuring a host of stars including comedian Kevin Hart, and of course, Ne-Yo. The artist's unique blend of R&B and pop is expected to draw large crowds.
Adding more fun and flair to the 2023 Arizona State Fair, Ne-Yo is set to perform alongside country-pop breakout artist Walker Hayes. The concert series will provide a thrilling blend of genres sure to captivate attendees.
While creating waves in the music scene, Ne-Yo is also making culinary strides. In partnership with Chef Crystal, Ne-Yo is set to open a new restaurant called Johnny's Chicken & Waffles in Arizona. The venture offers fans a way to connect with the artist beyond music.
Next up, Ne-Yo's 2023 tour is capturing attention across the nation. Showcasing performers such as Robin Thicke and Mario, the 'Champagne And Roses' tour will make stops at popular venues, including the Saratoga Performing Arts Center (SPAC) and the Blossom Music Center. Indianapolis can also look forward to experiencing Ne-Yo's 'grown and sexy' vibe with this highly anticipated tour.
All eyes are on Ne-Yo, as he balances his multifaceted musical commitments with entrepreneurial ventures, reaffirming his versatility and impact in the entertainment industry. Stay updated for more information on the 'Champagne And Roses' tour dates, schedules, and ticket info, as this looks to be an exciting chapter in Ne-Yo's career.
Ne-Yo History
Shaffer Chimere Smith, known by his stage name Ne-Yo, is an American singer, songwriter, record producer, dancer, and actor. Born on October 18, 1982, in Camden, Arkansas, he was raised in Las Vegas, Nevada, where he began crafting his skills in songwriting. One of his early compositions led to him being discovered by Columbia Records, which started a new chapter in his musical journey.
Ne-Yo may be best known for his hit singles like "So Sick," "Because of You," and "Miss Independent." His music is characterized by a unique blend of R&B, pop, and soul, cementing his place as an influential figure in modern music. However, aside from his recording success, Ne-Yo has also been recognized for his tremendous performances at live concerts.
Ne-Yo's concerts have become known for their electrifying atmosphere. He mesmerizes the audience with his intense performances and smooth dance moves. His ability to connect with the crowd, coupled with his natural charisma, makes every concert a unique experience.
Over the years, Ne-Yo has toured extensively worldwide, headlining numerous concerts and festivals. In 2007, he embarked on his first headlining tour, the "Because of You Tour," in support of his second album, "Because of You." The tour was a massive success, boosting Ne-Yo's popularity and making him a sought-after live performer.
In 2013, Ne-Yo headlined the "R.E.D. Tour," named after his fifth studio album. This tour showcased his dynamic range as a performer, including his dance-centric, high-energy numbers as well as his soulful, intimate ballads. Tickets for the tour were highly sought after, with fans flocking to see Ne-Yo's charismatic performance style.
Over the years, Ne-Yo's performances have been enriched by his evolving music style and personal growth. His concerts often sell out, demonstrating his enduring popularity. Whether performing in small intimate settings or large arenas, Ne-Yo's ability to engage with his audience and deliver a captivating performance remains consistent.
In addition to his own headlining tours, Ne-Yo has also been a supporting act for some of the world's biggest music stars. In 2007, he supported R&B superstar R. Kelly on his "Double Up Tour," and in 2009, he was a support act for the legendary Michael Jackson's planned "This Is It" concerts before Jackson's untimely death.
Ne-Yo has also made a name for himself on the festival circuit, with appearances at events like the Essence Music Festival, Wireless Festival, and Capital FM's Summertime Ball. These performances further demonstrate his versatility as a live performer and his ability to captivate a diverse audience.
In summary, Ne-Yo's history is rooted in his love for music and his passion for performing. His dedication to his craft has made him a popular choice for concert-goers worldwide. With his powerful vocals and slick dance moves, Ne-Yo's live concerts are a testament to his prowess as a performer, offering an unforgettable experience for those lucky enough to secure tickets. As he continues to evolve as an artist, one can only expect that Ne-Yo's live concerts will continue to reflect his personal growth and musical exploration.