Nashville Predators Tickets
At ScoreBig, you'll save on every Nashville Predators ticket, every day. Plus with no fees and free shipping, we know you'll score some awesome seats at a great price.
Entering the league as an expansion team in 1998, the Nashville Predators suffered through the typical new franchise woes for their first few years in the NHL but have been a playoff threat in almost every season since. With one of the most stifling defenses in the league, the Preds are a team no one likes to face.
Mission 2014-15: Back to Playoffs
On May 6, 2014 the Nashville Predators announced Peter Laviolette as their new head coach. With new leadership and a team built around team captain and defenseman Shea Weber, the Predators proved a commitment to winning with a 2003 draft that has lead to huge team leadership from Weber. Bolstering the defense even further, a 5-year contract with Ryan Ellis is among the most exciting prospects the game has seen in years.
In Pekka Rinne, the Nashville Predators have one of the NHL's best goalies. With Viktor Stalberg and Eric Nystrom brought in to boost the offense, the Predators should be among the league's most dangerous teams.
Bridgestone Arena
There's always fun to be had in Music City and some of the best shows of the year happen on the ice at the Bridgestone Arena. While the whole building rocks on game night, pay particular attention to Section 303 – which one of the loudest fan groups in the league calls home. Save on every Nashville Predators tickets, every day with ScoreBig.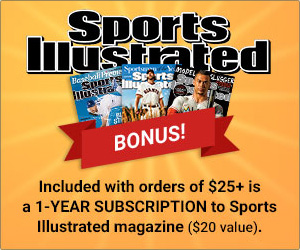 Nashville Predators Tickets
78 upcoming events