Mj The Musical Tickets
No Buyer Fees Mj The Musical Tickets - Up to 30% Off Compared to Competitors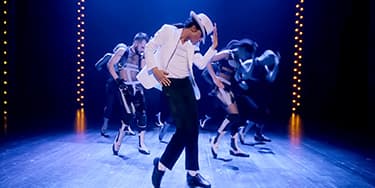 Location:
Select Location (e.g, New York)
About MJ - The Musical
MJ: The Musical is a must-see production that brings the iconic talents and timeless classics of the King of Pop, Michael Jackson, to life on stage. The show is an electrifying fusion of multimedia, music, and choreography, immersing audiences into the world of Michael's music. The anticipation for its Broadway debut has created huge demand both for live events and tickets.
As a tribute to the legendary performer, the musical promises to deliver a collection of his most popular songs. Among these is "Billie Jean," a song that became a signature for Jackson throughout his career. Not only does the track boast of an infectious bass line, it's also a track that witnessed the birth of Jackson's famous moonwalk. When performed live, the song is a jaw-dropping spectacle that transports audiences back to the time of its debut.
Another of MJ's most beloved hits that is highly anticipated in the musical is "Beat It." Recognized by its iconic guitar riff, the song is an unforgettable staple in Jackson's catalogue. It never fails to incite a palpable energy from the crowd during live performances, proving its timeless appeal.
"Thriller," the titular track of the best-selling album of all time, is hailed as a masterpiece not just for its music, but also for its groundbreaking theatrics and choreography. Audiences at live shows of MJ: The Musical can expect a thrilling rendition of this pop culture phenomenon, matching the authenticity and creativity that Jackson himself brought to every performance.
"Smooth Criminal" is another masterstroke by Jackson that has been widely regarded as an artistic marvel. When performed live in MJ: The Musical, the song promises to create magic with its irresistible groove and the iconic anti-gravity lean – a visual spectacle that always leaves its audience in awe.
"Black or White," a social commentary wrapped in infectious pop melodies, is another track that has secured its place among Jackson's most popular songs. The live performance of this song in the musical is an emotionally charged spectacle, mirroring Jackson's ethos of unity and inclusivity.
These popular songs have become the heart of MJ: The Musical, promising an unforgettable live entertainment experience. They ignite nostalgia and are a testament to Jackson's influence on pop culture, making each live performance an event of its own.
The musical is a high-demand event, with tickets selling out rapidly upon release. Fans from all over the world are eager to witness the legendary Michael Jackson's work performed live on stage, making MJ: The Musical one of the hottest tickets in town. From the first chord to the last dance move, each event is packed with mesmerizing performances that pay homage to the King of Pop.
In conclusion, MJ: The Musical is a spectacular tribute to Michael Jackson's incredible legacy. Each live performance is a celebration of his most popular songs and a testament to his eternal place in music history. Whether you're a lifelong fan or new to his music, securing tickets to this live event promises an unforgettable journey into the world of Michael Jackson's genius.
MJ - The Musical History
MJ The Musical is a stageworthy tribute to the King of Pop, Michael Jackson – a global icon who not merely ruled the music industry but also left an indelible mark on the world of dance and fashion. The musical, featuring an extraordinary blend of Jackson's greatest hits and spectacular choreography, offers an immersive experience into the life and career of this legendary artist.
The musical's journey can be traced back to 2013 when it was first announced as a co-production venture between Columbia Live Stage and The Michael Jackson Estate. However, it wasn't until late 2019 that it was officially titled "MJ The Musical", with Christopher Wheeldon, a Tony award-winning director, and choreographer, assigned to direct and choreograph the musical.
The musical's book is written by two-time Pulitzer Prize winner Lynn Nottage. Nottage is known for her extraordinary ability to portray complex human lives, particularly of the marginalized and overlooked. Undoubtedly, Nottage's deep insight, along with Wheeldon's dynamic vision, helped shape this musical into an honest, potent, and compelling tribute to Michael Jackson.
MJ The Musical features an extensive array of Michael Jackson's songs that span his illustrious career, right from his Jackson 5 period to his solos. It gives the audience a chance to reminisce about the music legend while enjoying fabulous live performances. The choreography is designed to echo Jackson's signature moves, and the performers, led by the incredibly talented Ephraim Sykes, deliver a mesmerizing performance that does justice to such an iconic figure.
The staging of the musical faced many hurdles due to the COVID-19 pandemic, resulting in multiple delays. After a long wait, MJ The Musical premiered at the Neil Simon Theatre on Broadway in December 2021, much to the delight of Michael Jackson fans around the world. Despite the challenges, the musical's success is a testament to the unwavering commitment and resilience of its production team and cast.
When it comes to live theater events, MJ The Musical is a must-watch. It offers a unique fusion of concert-style performances and theater drama that leaves the audience awestruck. It's not just a musical; it's an emotional journey that gives people a chance to reconnect with Jackson's music and his story.
For those interested in attending, it's essential to ensure a smooth, seamless experience by purchasing tickets from verified sources. Numerous online platforms provide secure and convenient options to purchase tickets for such events. Many of these platforms offer features like seat selection, price comparison, and safe payment methods, making the ticket-buying process as smooth as possible.
In addition, for those who are traveling from different locations, many platforms also provide options for purchasing tickets in bundles, which include other services such as transportation and accommodation. This simplifies the planning process and ensures you have a memorable theater-going experience.
MJ The Musical, in essence, is a vibrant, pulsating tribute to a man who changed the world of music forever. It's an opportunity for fans to relive the magic that Michael Jackson created and a chance for new audiences to familiarize themselves with his musical genius. Grab your tickets and get ready for a thrilling journey into the life of one of the greatest entertainers in the history of music.