Miami Marlins Tickets
At ScoreBig, we promise you'll save up to 60% off box office price for all Miami Marlins tickets. You pay no shipping and no fees, ever. Let ScoreBig get you out to the ballgame this summer.
Miami Marlins
The Marlins have their sights set on the National League East title and to bring another World Series to South Beach. Boasting a youthful roster, the Marlins are determined to overtake NL East rivals the Atlanta Braves and the New York Mets in the race for the division crown. Consequently proving that they are Florida's team over the Tampa Bay Rays.
Marlins Park
Marlins Park is baseball's newest "contemporary design" stadium. This 37,000 seat arena ,located in the heart of Miami, opened in 2012. The stadium includes a Bobble-head Museum, the iconic Home Run Sculpture out in center field, an indoor swimming pool, and aquariums behind home plate.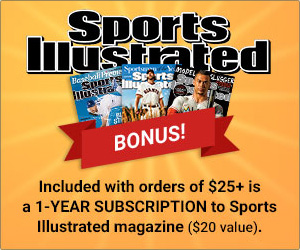 Miami Marlins Tickets
85 upcoming events