Marlins
110 upcoming events
Miami Marlins Tickets
At ScoreBig, we promise you'll save up to 60% off box office price for all Miami Marlins tickets. You pay no shipping and no fees, ever. Let ScoreBig get you out to the ballgame this summer.
The Miami Marlins entered the MLB as an expansion team in 1993 and got right to business. With a beautiful new South Florida ballpark, an energized fan base, and an exciting roster, Marlins Tickets have been a hot commodity in Miami since day one. Originally known as the Florida Marlins, this franchise shocked the world with a World Series Title in just their fifth season.
Fast Start
Expansion Teams aren't supposed to come into the league and compete for a World Series in five years, but that's exactly what the Marlins did. Management brought in stars and role players, and in 1997, the Florida Marlins brought a loaded roster to the World Series against the heavily favored Cleveland Indians. It took seven games, but the five-year-old Marlins took down the Indians and won their first World Series. Fast forward six years and the Marlins were again the toast of the town, winning their second world series, this time against the New York Yankees.
Save on Miami Marlins Tickets for 2015
The Marlins have their sights set on the National League East title and beyond this season. Youth is the theme in Miami and the Marlins roster reflects that with young ace Jose Fernandez leading the rotation and Steve Cishek taking closing duties. Giancarlo Stanton brings serious slugging to Marlins Park and has a cast of young supporting bats around him.
Marlins Park is so new, it still has the "new stadium smell." Located in the heart of Miami, Marlins Park is the future of MLB Ballparks. With an intimate seating capacity of just 37,000 and a Bobblehead Museum, Marlins Park is one of the best places to catch a MLB game. When you're looking for Marlins Tickets, ScoreBig is the place to go this summer and all year long.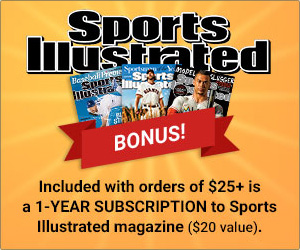 Miami Marlins Tickets
110 upcoming events