Los Angeles Lakers Tickets
At ScoreBig, you'll save on every Los Angeles Lakers ticket, every day. Plus with no fees and free shipping, we know you'll score some awesome seats at a great price.
Despite the Los Angeles Lakers having a roster that has already been decimated by injuries in the preseason, there is one player who actually isn't hurt; Kobe Bryant. #24 is back in the purple and gold and looking to power a completely revamped Lakers squad. Kobe played in only six games last season due to a fractured knee and a torn Achilles tendon before that. Last year without Bryant the Lakers finished an abysmal 22 games out of the final playoff spot in the Western Conference; their worst season since moving from Minneapolis to L.A.
Are The Lakers Rebuilding Or Retooling?
Kobe has maintained that the Los Angeles Lakers are retooling and definitely not rebuilding. "We're here for one reason only, and that's to hang championship banners. Not division banners. Not anything else," a fiery Bryant declared. "You focus on winning championships, and I think that's very important for our young guys to understand." Management has tried to bring in reinforcements this offseason by trading for Jeremy Lin, claiming Carlos Boozer off of amnesty waivers and drafting Julius Randle. Boozer is six-years removed from being an all-star and Lin is not the the sensation that he once was, but maybe Nash can elevate his playmaking abilities. There is a shining bright spot for the Lakers in the promising Randle. The 6'9" forward was a steal for L.A. with the seventh pick in the draft and he is being personally mentored by Kobe. However the Lakers did lose one of the best big men in the game in Pau Gasol, who left in free agency to the Chicago Bulls. Also Jodie Meeks went to the Detroit Pistons and Jordan Farmar went to the Clippers.
Gone is head coach Mike D'Antoni and his lack of emphasis on defense. The Lakers defense was a sieve last year ranking 28th in defensive efficiency and giving up an extraordinarily bad 109.2 points per game to their opponents, second worst only to the putrid Philadelphia 76ers. However it wasn't D'Antoni's fault that Lakers players missed an absurd 319 total games due to injury, ranking as one of the most catastrophic seasons in the past 30 years.Taking the reins as head coach is former Laker Byron Scott, who inherits a crippled team with an aging star. This is Scott's fourth head coaching job and in his last tenure with the Cleveland Cavaliers where he won a disappointing total of 64 games in three years.
Can Kobe Change His Game And Actually Be Better?
There are so many questions regarding this unusual hodgepodge of basketball players, but the biggest factor is Kobe Bryant. How will the 16-time all-star react to being a 36-year-old former superstar and not having his ferocious first step and his once ridiculous jumping ability? How will the five-time NBA Champion Kobe Bryant handle being on a team that looks to be at-best a mediocre team? Will Kobe be able to adapt his aggressive style of play to his new restrictions that his aging body is going to put on him? Will Kobe, who is entering his 19th season, make adjustments in his offensive arsenal and utilize a potent post-up game rather than attempt to take younger, quicker defenders off the dribble? Will Bryant be able to turn into a more of a playmaker who finds his teammates instead of hoisting up a contested shot? No matter how disappointing the Lakers are this season they still have Steve Nash, who will likely retire after this season and Kobe Bryant, who is one of the game's all-time greatest players. Kobe only has two years remaining on his contract with the Lakers, and he enters this season with 31,700 points, just needing 593 to pass Michael Jordan for third place on the all-time scoring list. These top 20 players of all-time don't come around too often so make sure you see Kobe before it's too late.
Don't miss out—save on every ticket, every day with ScoreBig.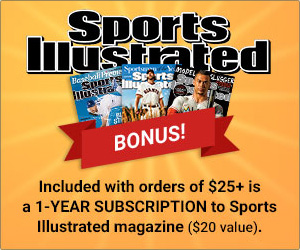 Los Angeles Lakers Tickets
0 upcoming events
0 upcoming events for Los Angeles Lakers
Add an alert so you'll be the first to know when tickets go on sale!