Los Angeles Dodgers Tickets
At ScoreBig, we promise you'll get the best deal on Dodgers tickets all season long.
-You'll save up to 55% below box office on all seats ratings for practically every game.
-You won't pay fees. Ever. And shipping is free.
Here's why you have to see the Dodgers live in 2015:
For the last two years, the Dodgers have won the pennant. In 2013 they had a late-season 42-8 run (the hottest streak by any team since World War II), and in 2014 they clinched the Western division with 94 overall wins. Can the Dodgers pull off a similar feat in 2015? With a lineup loaded with big bats like Adrian Gonzalez and Yasiel Puig, don't bet against it.
A Revitalized Franchise
It's hard to believe that only a few seasons ago the Dodgers were in total disarray, thanks to ownership problems and a diminished payroll. But starting in 2012, new owners— led by former Los Angeles Lakers star Magic Johnson— have made great choices to build up one of the most formidable rosters in baseball. 2013's arrival of sensation Yasiel Puig added even more pop to a great roster led by base-stealing threat Carl Crawford.
Pitching Wins Pennants
Though two-time Cy Young winner Clayton Kershaw rightly gets much of the attention, the Dodgers' pitching staff is loaded with aces. Joining Kershaw in the starting rotation are fellow Cy Young honoree Zack Greinke and South Korean phenom Hyun-jin Ryu. With strikeout artist Kenley Jansen anchoring the bullpen, the Dodgers have enough arms to out-pitch any opponent down the stretch.
Score Seats at Historic Dodger Stadium
There's not a bad seat in the house at Dodger Stadium, major league baseball's third-oldest park (behind only Fenway Park and Wrigley Field). Whether you want to join the die-hard fans who "bleed Dodger blue" in the outfield bleachers, or enjoy the game in style from a VIP field box, ScoreBig can help you save on every ticket, every day.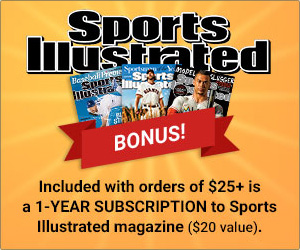 Los Angeles Dodgers Tickets
84 upcoming events