Los Angeles Angels of Anaheim Tickets
At ScoreBig, you'll save up to 60% on every Los Angeles Angels seat all season long. Shipping is always free, and you pay no fees, ever. With a 2014 American League West title under their belt, the Angels are ready for a strong season in 2015.
Los Angeles of Anaheim
The 2002 World Series Champions are back and looking to bring another title to Anahiem. Sharing the Los Angeles region with the Los Angeles Dodgers, the Angels are looking to become LA's team. Anaheim is looking to beat out the Texas Rangers and the Oakland Athletics for another division crown and a run at the AL Pennant.
Angel Stadium
Situated in the heart of Anaheim, adjacent to Disney Land Parks and downtown Anaheim, Angel Stadium is the fourth-oldest active baseball stadium. Enjoy the "California Spectacular" in which geysers erupt and a stream cascades down a mountainside covered with real trees and artificial rocks.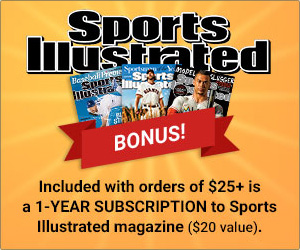 Los Angeles Angels of Anaheim Tickets
80 upcoming events