Israel Houghton Tickets
No Buyer Fees Israel Houghton Tickets - Up to 30% Off Compared to Competitors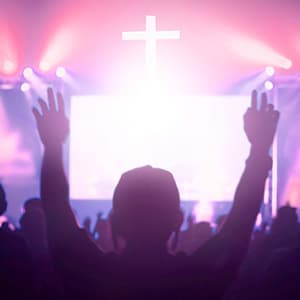 Location:
Select Location (e.g, New York)
Israel Houghton
is not currently performing
About Israel Houghton
Israel Houghton is a globally recognized American Gospel singer, songwriter, and producer, known for his powerful performances and heart-touching songs. Houghton, with his band, New Breed, has been producing music that transcends religious and cultural boundaries, bringing people together through spirit-lifting performances. His most popular songs experienced a particular resonance when performed live, making these events unforgettable and building a strong demand for tickets.
One of Houghton's most popular live songs is "You Are Good," a joyous anthem of praise and worship. When performed live, the pulsating rhythms, passionate lyrics and Houghton's passionate energy invigorate the audience, transforming the venue into a sanctuary of uplifting worship. The song's popularity is such that tickets to the live performance are often sold out in a matter of days.
"Friend of God" is another noteworthy song from Houghton's repertoire. During live performances, Houghton's delivery of this song paints an intimate picture of a personal relationship with God. The infectious melody and powerful lyrics, coupled with Houghton's buoyant stage presence, make this song a crowd favorite during concerts. Tickets for such events are usually in high demand, offering not just a musical extravaganza, but also an opportunity to connect spiritually.
"Alpha and Omega", a classic worship anthem, is another Houghton staple that shines during live events. The song is a declaration of God's supremacy, and the passionate renditions by Houghton and his band give it an eternal charm. The song lifts the spirits of the audience, creating an atmosphere of adoration and reverence. Whenever "Alpha and Omega" is on the set list, tickets for Houghton's concerts are sought-after, offering attendees a chance to experience this powerful worship song in a live setting.
Another popular song, "Jesus at the Center," truly encapsulates Houghton's musical mission to centralize Jesus in life and worship. Live renditions of this song are particularly moving, with Houghton's raw emotion and the collective voices of the audience creating a spiritually charged atmosphere. Tickets to Houghton's concerts featuring this song are highly coveted, as they provide an opportunity to feel the unity and reverence that comes from a shared spiritual experience.
"Moving Forward," a song of hope and freedom, is a testament to Houghton's skill as a songwriter and performer. When performed live, the song serves as a rallying cry, inspiring listeners to leave their past behind and step into a promising future. The live rendition of this song is a profound experience that audiences eagerly anticipate, making tickets to these live shows a hot commodity.
In conclusion, the popularity of Israel Houghton's live songs is undeniable. His ability to captivate audiences around the world with his powerful voice and spiritually uplifting lyrics makes every live event a memorable experience. Whether it's a performance of "You Are Good" or "Jesus at the Center," followers eagerly grab tickets to join in a communal worship experience unparalleled in its passion and spiritual rejuvenation. Israel Houghton's live events are more than just concerts, they're a spiritual journey that leaves attendees musically and spiritually enriched.
Israel Houghton History
Israel Houghton is a prolific and highly acclaimed singer-songwriter, musician, and worship leader known for his energizing performances in the Christian music genre. Hailing from Oceanside, California, Houghton began his musical journey at a young age, honing his talents and passion for music in his local church. Embracing his calling for Christian music, Houghton established a strong name in the industry, steadily snowballing his passion into a flourishing career.
Since his debut in the late 90s, Israel Houghton has achieved remarkable success both as a solo artist and with his group, 'Israel & New Breed'. His unique fusion of gospel, jazz, and rock has made his music widely accessible and appealing, resulting in numerous concerts, events, and sold-out ticket sales worldwide.
Live concerts and events have always been an integral part of Houghton's career. Known for his charismatic stage presence and dynamic performances, Houghton's concerts serve as powerful worship sessions, transcending barriers of language, culture, and denomination. His performances are not merely shows, they are experiences - electrifying and spirit-filled, brimming with positivity and faith. To attend an Israel Houghton concert is to take part in a collective worship session that never fails to inspire and invigorate.
One of the significant live concerts in Houghton's career was 'Alive in South Africa', recorded in Cape Town in 2005. This live recording featured a 25-song concert and was marked by high energy, spirit-filled worship, and moving performances. The event was a milestone in his career and was well-received, with tickets selling out quickly.
Another notable live event by Houghton is the annual 'Deeper Conference'. This event, hosted by Houghton and his group, is an immersive three-day worship and ministry conference attended by church leaders, worship teams, and fans from around the world. The event garners significant attention each year with tickets getting sold out well in advance.
Houghton's widespread popularity and the demand for his live performances have led to collaborations with leading ticketing platforms. These platforms ensure that fans have access to ticket sales for his concerts and events in real-time, significantly simplifying the process and allowing more people to participate in the uplifting experiences that Houghton provides.
Throughout his career, Houghton has been the recipient of numerous awards, recognizing both his music and his live performances. He has received six Grammy Awards, fifteen Dove Awards, two Stellar Awards among other accolades. These achievements only underline the widespread appeal and appreciation of his work, and his impact as a performer.
In recent years, Israel Houghton continues to captivate audiences with his inspiring performances, drawing in fans both old and new with impressive ticket sales. His concerts continue to stir souls and lift spirits, solidifying his status as one of the most revered artists in contemporary Christian music.
Overall, Israel Houghton's contribution to the Christian music genre, especially through his live concerts, has been significant and influential. His ability to deliver powerful performances that resonate on a deep spiritual level has, no doubt, placed him at the forefront of the industry. And with every concert event and every ticket sold, Houghton continues to fulfill his mission - to bring people closer to God through the power of music.