Florida Panthers Tickets
At ScoreBig, you'll save on every Florida Panthers ticket, every day. Plus with no fees and free shipping, we know you'll score some awesome seats at a great price.
This Florida Panthers team is absolutely loaded with young prospects. While it may take some time to gel, the future in South Florida is extremely bright.
In the 2011-12 season, the Florida Panthers achieved something they never had before by winning the Southeast Division title and making the playoffs for the first time in 12 years. In the strike-shortened season of 2012-13, there was regression, leaving last year to be an overall disappointment. Can this season change the scene for the Panthers?
A Brief History
Entering the league prior to the 1993-94 season, the Florida Panthers were founded by business magnate Wayne Huzienga, who also once owned the Miami Dolphins and the Miami Marlins. Just two years into their existence, the Panthers shocked the rest of the NHL by making a run all the way to the Stanley Cup Finals where they would lose to the Colorado Avalanche.
Since that season, the Florida Panthers have qualified for the post-season just three times. Now controlled by Cliff Viner and Sunrise Sports and Entertainment, the Panthers are poised for a rebound. The organization has been moving steadily in the right direction. And fast.
The Upcoming Season and Beyond
2013 Calder Trophy winner Jonathan Huberdeau is just one of the electrifying players who will be suiting up for the Florida Panthers in the years to come. With big-time powerhouse forwards Nick Bjugstad, Aleksander Barkov, and Rocco Grimaldi, the Panthers have way more talent than opposing defenses can handle. With new leadership from head coach Peter Horachek, the Panthers are steadily building momentum for the 2014-15 season.
In addition to the power on the offensive end of the ice, young gun first draft pick Aaron Ekblad brings new blood to the ice in 2014. In goal, the Panthers have one of the NHL's most talented up-and-comers in Al Montoya.
Save on Florida Panthers Tickets
Playing their home games in BB&T Center, overlooking the glorious Everglades where the endangered Florida Panther still roams, the Panthers enjoy one of the most devoted fan bases in the league. Despite their lack of playoff success, with aggressive ownership and an enviable collection of young talent, it's a good time to get on the Panther bandwagon. Get started with ScoreBig. You'll save on every ticket, every day.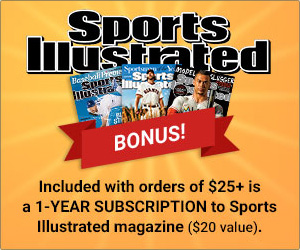 Florida Panthers Tickets
79 upcoming events