Edmonton Oilers Tickets
At ScoreBig, you'll save on every Edmonton Oilers ticket, every day. Plus with no fees and free shipping, we know you'll score some awesome seats at a great price.
A Brief History
Founded in 1971 as a member of the WHA, the Edmonton Oilers spent a season as the Alberta Oilers before returning to the original name and joining the NHL in 1979. They began their time in the NHL with a flash, clinching the Stanley Cup for 5 years during their first decade with powerhouse scoring stars like Gretsky, Messier, and Anderson. This early era gained the Oilers a Dynasty status with the Hockey Hall of Fame.
Current and Future Hopes
While the Oilers began their time in the NHL with an enviable run, the most current seasons have been a disappointment for loyal hockey fans. Oilers' head coach Dallas Eakins is rebuilding, and a return to the glory days is very possible in 2014-15. In 2012, Nail Yakupov was first overall pick and is proving to be a strong addition to the team. With the two Martins (Slovakian players Martin Gernat and Martin Marincin hail from the same birthplace of Kosice) and Brad Hunt fresh from last year's breakout season, the Oilers are building depth in their defense that will surely pose a threat.
A New Home
In 2013 the city of Edmonton voted 10-3 to build a new arena for the start of the 2016-17 season, called Rogers Place. This project, projected at $480 million and proposed to seat almost 19,000 people, will guarantee the Oilers have a bigger, state-of-the-art home in downtown Edmonton. Until then, join the Edmonton Oilers at the Rexall Place and see what next season will bring this historically powerful team. Save on every Oilers ticket, everyday, with ScoreBig.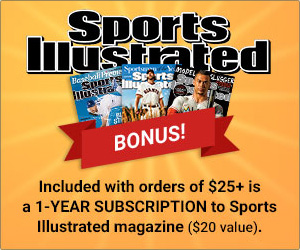 Edmonton Oilers Tickets
87 upcoming events
Washington Capitals vs. Edmonton Oilers
Capitals vs. Edmonton Oilers
7:00 PM
•
Verizon Center,
Washington, DC