Detroit Red Wings Tickets
At ScoreBig, you'll save on every Detroit Red Wings ticket, every day. Plus with no fees and free shipping, we know you'll score some awesome seats at a great price.
Boasting eleven Stanley Cups (3rd most all time), traditions like "The Legend of the Octopus" and a history of greatness perpetuated by some of the most iconic players in the history of the league, the Detroit Red Wings are one of the most powerful brands in all of sports.
Hockeytown
Owner Mike Illitch (who made his fortune as the founder of Little Ceasars and also owns the Detroit Tigers), GM Ken Holland and Coach Mike Babcock represent the best leadership triumvirate in the NHL. With a relentless commitment to winning, Red Wings fans have been conditioned to expect and demand championships.
Since 1990, the Red Wings have won four Stanley Cup Finals in five appearances, and they haven't missed the post-season once. But after dominating the Central Division for much of the past 20 years, the Red Wings have fallen short since 2007's Finals' victory. For the discerning fans of Hockeytown, that's just not good enough.
Prior to the 2013-14 season, which brought a move to the Atlantic Division of the Eastern Conference, the Red Wings dominated free agency by signing one of the top names on the market in Stephen Weiss. There is no end in sight to their post-season appearances, owed to a powerhouse group that includes superstars Henrik Zetterberg, Johan Franzen, Johas Gustavsson, and Pavel Datsyuk.
Save on Detroit Red Wings Tickets
For the last two decades, the Detroit Red Wings have been the model NHL franchise. Reloaded for 2014-15, the Red Wings are, as ever, among the favorites to take home the coveted Stanley Cup. With guaranteed savings from ScoreBig.com, don't miss the chance to see the Red Wings at The Joe. Step inside the downtown arena and behold the retired jerseys of all-time greats including Gordie Howe, Steve Yzerman and Sid Abel. ScoreBig lets you save on every ticket, every day.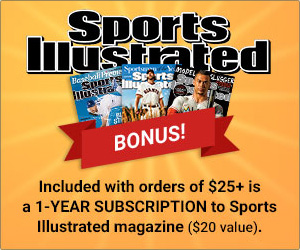 Detroit Red Wings Tickets
84 upcoming events