Columbus Blue Jackets Tickets
At ScoreBig, you'll save on every Columbus Blue Jackets ticket, every day. Plus with no fees and free shipping, we know you'll score some awesome seats at a great price.
Playing in a city with one of the most rabid fan bases in the country, the Columbus Blue Jackets are on the verge of a breakthrough.
The Blue Jackets are fully ready for a jump to prime-time after joining the newly formed Metropolitan Division with NHL heavyweights like the Pittsburgh Penguins and the New York Rangers.
Is This the Year?
Since coming into the league in 2000, the Columbus Blue Jackets first qualified for the Stanley Cup Playoffs in 2009, and most recently for the Stanley Cup Quarterfinals in 2013 against the Penguins. In spite of their struggles, the fans have remained loyal. With prospects on the rise and one of the best young goalies in the league in Sergei Bobrovsky, Columbus fans might just get the kind of season they've been waiting for.
The Blue Jackets made headlines in the 2013 off-season by signing Boston Bruins star Nathan Horton and most recently this year with Russian defenceman Fedor Tyutin – both should bring playoff savvy and experience to a young Columbus roster that's loaded with talent all over the ice.
Hockey Night at Nationwide
At the heart of the thriving Arena District, Nationwide is a spectacular place to watch a hockey game. Though the Blue Jackets are relatively new to the NHL, due to the weighted schedule and the deeply entrenched regional, sports-based animosities, they've built rivalries with the Detroit Red Wings, St. Louis Blues and the Minnesota Wild, who entered the league alongside Columbus.
If you're from out of town to take in a Crew match or an Ohio State game, don't miss a chance to see the Blue Jackets at Nationwide Arena. Save on every ticket, every day with ScoreBig.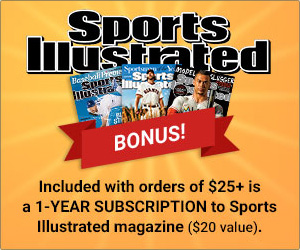 Columbus Blue Jackets Tickets
81 upcoming events