Colorado Avalanche Tickets
At ScoreBig, you'll save on every Colorado Avalanche ticket, every day. Plus with no fees and free shipping, we know you'll score some awesome seats at a great price.
What happens when you combine a roster full of talented young stars with a legend like Patrick Roy behind the bench? For Colorado Avalanche fans, the result is hopefully a deep run in the NHL playoffs, culminating with a Stanley Cup Championship. Get in on the action with tickets from ScoreBig.
The Roy Era in Full Swing
2014-15 promises a whole new version of the team you already know and love. The Avalanche will have to make it work without Milan Hejduk, one of the franchise's all time leading scorers, but the youth movement is in full effect now in Denver. New additions like Jarome Iginla, Daniel Briere, Brad Stuart and Jesse Winchester all bring different strengths to the roster. Veteran Brad Stuart has been added to the defensive line, bringing strength and leadership to the back end. With nineteen year old Nathan MacKinnon set to play center, it is clear that Roy and Sakic have a long-term vision for building their team's future.
A History of Success in Denver
After relocating from Quebec (where they were known as the Nordiques) in 1995, the Colorado Avalanche hit the ground running. Over their first ten seasons in Denver (discounting the lockout in 2004-05), the Avalanche qualified for the post-season every year, played in the Conference Finals an astonishing six times, and, most importantly, won two Stanley Cups.
Leading the way during these glory years were hockey icons like Joe Sakic, Peter Forsberg and Ray Borque, who came to the Avalanche after a Hall of Fame career with the Boston Bruins. In goal for the Avs during this stretch was the incomparable Roy. Since elected to the Hall of Fame himself, Roy was a three-time Conn Smythe Trophy winner who is one of only a handful of players to have his jersey retired by two teams (Avalanche and the Montreal Canadiens).
In May of 2013, Patrick Roy was named head coach and VP of hockey operations for the Colorado Avalanche. As such, Roy and Joe Sakic, now EVP of hockey operations, are tasked with leading the organization they helped build into a new era of success.
Check out the Avalanche at the Pepsi Center
Just a stone's throw (if you have an arm like Peyton Manning) from Mile High where the Denver Broncos play their home games, the Colorado Avalanche share the Pepsi Center with the Nuggets. Inside the arena, you'll find some of the most loyal and knowledgeable hockey fans in the league. With a winning tradition, new leadership and a young and uber-talented team, 2014-15 is going to be something special.
ScoreBig lets you save on every Avalanche ticket, every day.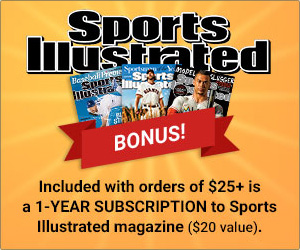 Colorado Avalanche Tickets
79 upcoming events