White Sox
114 upcoming events
Chicago White Sox Tickets
At ScoreBig, we promise you'll get the best deal possible on every Chicago White Sox ticket all season long. With no fees, free shipping, and savings up to 60% on every available seat rating, we know you'll score some awesome seats at a great price.
Here's what to expect at US Cellular Field for 2015.
As an original eight franchise in the American League, the White Sox have a storied history that started with a World Championship against crosstown rivals, the Cubs, in 1906. To this day, White Sox Tickets continue to be in demand by fans in Chicago and beyond.
2005 World Champions
It took 88 years, but the White Sox finally hoisted the World Series Trophy again in 2005. Led by manager Ozzie Guillen and a dominating pitching rotation, the Sox handled the Houston Astros easily. The four game sweep was music to White Sox fans' ears and featured dominant performances by World Series MVP Jermaine Dye. It marked the last year of Hall of Famer Frank Thomas' career, so it was a great way to send him off into the sunset on top.
What's New in 2015
The White Sox are aiming to hang another pennant in 2015. Tyler Flowers brings the power while Alexei Ramirez brings the speed at the top of the White Sox lineup. The Sox also boast a solid rotation featuring power arms Chris Sale "The Condor", and Jose Quintana at the top. Former White Sox second baseman Robin Ventura leads the team as manager.
Save on Chicago White Sox Tickets
If you're looking for White Sox Tickets, you've come to the right place as ScoreBig lets you save on seats at US Cellular Field. A relatively new ballpark, US Cellular Field opened its doors in time for the 1991 MLB Season. With a smaller capacity of 40,000+, White Sox tickets are a hot item all spring and summer long. ScoreBig has got you covered.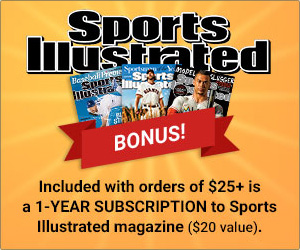 Chicago White Sox Tickets
114 upcoming events