Chicago Cubs Tickets
At ScoreBig, you'll save on every Chicago Cubs ticket - with up to 60% of box office prices, we promise you'll win great deals. With no fees and free shipping, ScoreBig is the place to go this summer and all year long!
Here's what's going on at Wrigley Field this season.
Farm Hands
It's telling that Team President (and pretty boy) Theo Epstein and GM Jed Hoyer are considered stars themselves within the executive ranks and their slow-and-steady approach to player development is starting to turn into results. The Cubs have built up a full-on farm arsenal with can't-miss prospects who have charged through the ranks of the minors, such as quick-swinging shortstop Javier Baez and Cuban defector Jorge Soler.
There's Still Time
Even though the Cubs clocked in with 89 losses for the 2014 season, there's still plenty of time to turn things around. Starlin Castro hasn't lived up to his potential at the shortstop position, but he is a leader in hits, while starting pitcher Jason Hammel has been a great surprise. With Anthony Rizzo and Starlin Castro in power batting positions during the 2014 season, there's no telling what the Cubs are capable of for 2015 and beyond.
See the Cubs at Wrigley Field
No matter how the Cubs are doing on the bases, Wrigley Field is always a great place to spend the afternoon with a beer in one hand and a hot dog in the other. Head over to ScoreBig and stock up on tickets to watch the Cubs at Wrigley Field. Regardless of the standings, you can surround yourself with brick and ivy to watch one of the most historic teams in all of Major League Baseball.
With ScoreBig you can find great deals on Cubs tickets all summer long!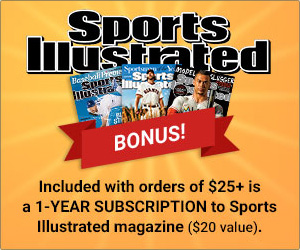 Chicago Cubs Tickets
110 upcoming events