Chicago Blackhawks Tickets
At ScoreBig, you'll save on every Chicago Blackhawks ticket, every day. Plus with no fees and free shipping, we know you'll score some awesome seats at a great price.
The Chicago Blackhawks have won two Stanley Cups in the last six seasons. Behind some of the best young stars in the NHL like Patrick Kane, Jonathan Toews and Patrick Sharp, the Blackhawks took down the Boston Bruins in 2013 with one of the most explosive Stanley Cup Finals of all time. Here's what's next for the team.
Building a Dynasty
Taking over the ownership of the Chicago Blackhawks in 2007, Rocky Wirtz promised a new approach to hockey in the Windy City. He has delivered on his promise. And then some. After failing to qualify for the Stanley Cup Playoffs for the six years prior to his regime, the Blackhawks have been the most successful team ever since.
Although the performance at the 2014 Rookie Tournament was not promising, the Blackhawks have great potential for the 2014-15 season. With new goaltender Michael Leighton (who was in goal for Philadelphia in 2010 when Patrick Kane claimed victory in game 6) and new team leadership from assistant coach Kevin Dineen, the upcoming season promises great Blackhawks action.
An Original Six Franchise
Joining the league in 1926 alongside the Detroit Red Wings and the New York Rangers, the Chicago Blackhawks are one of the "Original Six."
It wasn't until the late 1950s that the Blackhawks were able to escape that quagmire with an ownership change and the acquisition (via the draft and trades) of eventual Hall of Famers Bobby Hull, Stan Mikita, Pierre Pilote and Glenn Hall. With that devastating core in place, the Blackhawks became a force in the league and won the 1961 Stanley Cup.
Save on Chicago Blackhawks Tickets
Come see one of the National Hockey League's most successful organizations as they push to become a dynasty. You'll save one every ticket, every day with ScoreBig.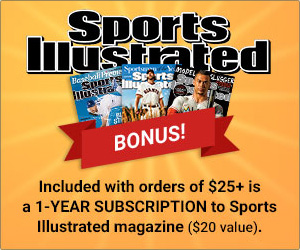 Chicago Blackhawks Tickets
80 upcoming events