Calgary Flames Tickets
At ScoreBig, you'll save on every Calgary Flames ticket, every day. Plus with no fees and free shipping, we know you'll score some awesome seats at a great price. With a long history of strong Canadian hockey and the current leadership of capt Mark Giordano, the Flames are likely to set fire to the 2014-15 season.
A Brief History
The Calgary Flames are the third hockey team to call Calgary home. First as the Tigers and later as the Cowboys, Calgary hockey became Flames territory after a move from Atlanta in 1980. This move was well-received by Alberta's hockey fans, bringing sold-out stadiums and the birth of the "Battle of Alberta" rivalry with the Oilers . The first 15 years were glory days for the Flames, repeatedly qualifying for the finals and successfully clenching the Stanley Cup against the Canadiens for the 1988-89 season. With an unexpected run for the Stanley Cup in 2004, the Flames should never be counted out as strong contenders with incredibly enthusiastic, die-hard fans.
A Tradition Rebuilds
After finishing 13th in the Western Conference and 27th in the NHL last season, the Flames are ready to rebuild and refocus. New blood comes in the form of top pick (4th overall) center Sam Bennett, as well as 2nd round pick goaltender Mason McDonald (McDonald also carries the honor of being the first goaltender picked in the 2014 draft). Although Bennett is young, he can be counted on to support high-scoring Calgary favorites like Jiri Hudler and Mike Cammalleri on the frontline. Can these high-profile new additions help build depth for the Flames? Can fans get ready to re-create the Red Mile and the C of Red madness of 2004? So many questions that only awesome Flames action can answer!
Save on Calgary Flames Tickets
Join Harvey the Hound and the Flames at the Scotiabank Saddledome to catch all the excitement in person! Using ScoreBig , you can save on every Calgary Flames ticket every day.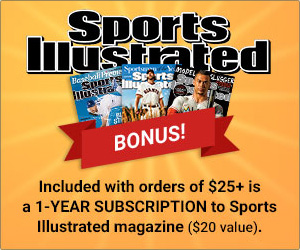 Calgary Flames Tickets
81 upcoming events
Washington Capitals vs. Calgary Flames
Capitals vs. Calgary Flames
7:00 PM
•
Verizon Center,
Washington, DC