Buffalo Sabres Tickets
At ScoreBig, you'll save on every Buffalo Sabres ticket, every day. Plus with no fees and free shipping, we know you'll score some awesome seats at a great price.
Few teams in sports are as tied to their communities as the Buffalo Sabres. Established in 1970, the Sabres have been a fixture in the playoffs throughout much of their existence and have advanced to the Stanley Cup Finals twice. Though they have yet to bring home the coveted trophy, with new ownership in place and an aggressive rebuilding campaign, the Sabres are on the road back to contention.
A Proud Hockey History
With its cold weather climate and proximity to Canada, Buffalo has been a hockey hotbed since the 19th Century. Prior to the founding of the Sabres, the Buffalo Bisons were among the top franchises in the American Hockey League. Upon entering the NHL , the Sabres first ever draft selection was Gilbert Perreault. Together with Rick Martin and Rene Robert (fellow French Canadians), Perreault would form the fabled "French Connection," one of the dominant lines of all time.
A New Era Begins
After 16 successful seasons as coach, Lindy Ruff was relieved of his duties mid-way through the lockout-shortened season of 2012-13. Ron Rolston took over intermittently, but was dismissed in 2013. In 2014, Tim Murray became the General Manager, and placed Ted Nolan in the head coach position, ushering in new blood like first round pick Sam Reinhart. The youngest team in the NHL, the Sabres are a work in progress, to be sure. But with measured expectations, some of these young guns will be given every opportunity to make a name for themselves. And that should make for some seriously entertaining hockey.
Save on Buffalo Sabres Tickets
If you're on your way to western New York for a Bills game or to have a look at the rather impressive local water feature, don't miss a chance to take in Buffalo's beloved Sabres. Opened in 1996, the First Niagara Center is everything a modern arena should be. Great food. Great drinks. Excellent sight lines. Get there for less with ScoreBig. You'll save on every ticket, every day.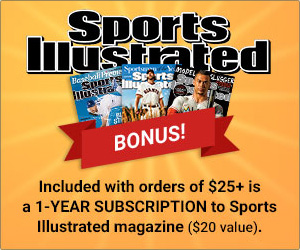 Buffalo Sabres Tickets
82 upcoming events