Boston Bruins Tickets
At ScoreBig, you'll save on every Boston Bruins ticket, every day. Plus with no fees and free shipping, we know you'll score some awesome seats at a great price.
With a Stanley Cup win in 2011, an incredibly heated finals series against the Blackhawks in 2012-13, and a heartbreaking match against the Canadiens in 2013-14, the Bruins are in the middle of one of the best runs in franchise history. As six-time Stanley Cup champions, the Bruins certainly have more victorious moments ahead.
A Brief History
One of the "Original Six" NHL franchises, the Bruins are loaded with tradition, banners and hardware. Since the franchise was founded in 1924 by grocery magnate and sports pioneer Charles Adams, the Bruins have won 24 Division Championships and 6 Stanley Cups.
The post-expansion history of the Boston Bruins is marked by three distinct periods of success; the Bobby Orr era in the late 60s through the 70s that yielded two Stanley Cups, the Ray Borque / Cam Neely-led B's of the late 80s that lost twice to the Edmonton Oilers in the Finals, and the current era.
In 2011, the Bruins ended a four-decade Stanley Cup drought when they defeated the Vancouver Canucks . Nursing a hangover the following season, the Bruins lost to the Washington Capitals in the first round of the playoffs, and came heartbreakingly close to winning the 2013 Playoffs on their home turf against the Blackhawks.
Reloaded for 2014-15
This championship-caliber teams has its veterans to thank, like Loui Erikkson and Jarome Iginla, but also can lean on first round pick David Pastrnak to be a strong presence on the ice. Built around a core of stars including Milan Lucic and David Krejci, the Bruins locked up Patrice Bergeron and star goaltender Tuuka Rask for the long term.
Zdeno Chara is still a massive presence both on and off the ice. Entering the twilight of his career, you better believe the Bruins will do whatever it takes to get their captain another shot at a second Stanley Cup.
Hockey at the Garden
The TD Garden, which the Bruins share with the Boston Celtics (as they did in the old Boston Garden), is a veritable shrine to the history of American sports. The legacies of Orr, Esposito and Borque share the rafters with Russell, Bird, Cousy, et al.
Get to the TD Garden with ScoreBig. You'll save on every Bruins ticket, every day.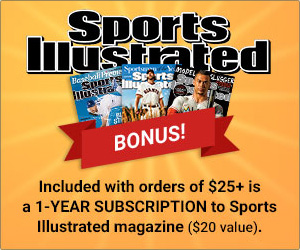 Boston Bruins Tickets
80 upcoming events