Orioles
94 upcoming events
Baltimore Orioles Tickets
At ScoreBig, you can save up to 60% on Baltimore Orioles tickets all season long. Plus with no fees and free shipping, we know you'll score some awesome seats at a great price.
Going to Orioles Park at Camden Yards is a historic experience. The 45,000+ seat stadium opened in 1989 and immediately changed the way ballparks were constructed. Here's what's going on for Oriole Park at Camden Yards this season.
The Baltimore Orioles have reemerged as a force to be reckoned with in the American League East, proving it most recently by bringing home the 2014 division title. One of the original eight American League franchises, the Orioles started out in Milwaukee, moved to St. Louis, and eventually settled outside of DC in 1953. Fun fact for Orioles Fans: during their time in Milwaukee, the franchise was actually named the Brewers.
Cal Ripken Jr Era
When you think of the Orioles, you have to think of Hall of Famer Cal Ripken Jr. Known by all MLB Fans nationwide, Cal is synonymous with his consecutive game streak. He deservedly earned the nickname Ironman and there wasn't a hotter time period for Orioles Tickets than the Summer of 1995. In beautiful Camden Yards, Ripken broken Lou Gehrig's consecutive game streak at 2132 and didn't stop until playing in 2632 games in a row!
This year for Baltimore Orioles
Their roster features an assortment of talent including Chris "Crush" Davis and youngster Manny Machado. Chris Tillman leads the rotation with Miguel Gonzalez, and faces a heavy challenge in the deep AL East. Manager Buck Showalter and GM Dan Duquette are ready to see what 2015 brings for their team.
For great savings and awesome seats, ScoreBig is the answer for Orioles tickets.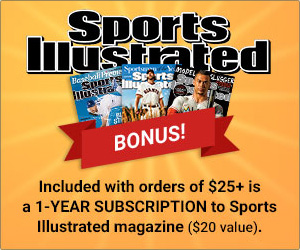 Baltimore Orioles Tickets
94 upcoming events