Atlanta Braves Tickets
At ScoreBig, you'll save up to 60% on every Atlanta Braves ticket for the 2015 season. Plus there's free shipping and you pay no fees, ever.
Atlanta Braves
The Atlanta Braves are loaded with young players who will look to bring the Braves their first title since 1995. With the rise of the Washington Nationals and Miami Marlins, the NL East has turned into one of baseball's tightest pennant races. The Braves will look to revamp their winning ways and jump right back into championship consideration.
Turner Field
Built in 1996 for the Atlanta Olympics, Turner Field appeals to fans of all ages. The Coca-Cola Sky Field contains a base path which kids can run during the games, as well as an unobstructed view of the downtown Atlanta skyline. Scouts Alley features interactive baseball-themed games and restaurants, as the Chop House, allow fans to enjoy a delicious meal while watching the game from the outfield.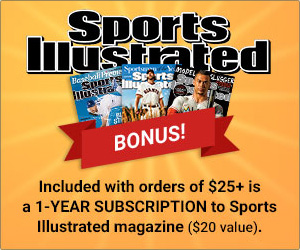 Atlanta Braves Tickets
84 upcoming events