Braves
117 upcoming events
Atlanta Braves Tickets
At ScoreBig, you'll save up to 60% on every Atlanta Braves ticket for the 2015 season. Plus there's free shipping and you pay no fees, ever.
After dominating the 90s, the Atlanta Braves are looking to build a new dynasty. With newly appointed John Hart as President of Baseball Operations (and a called-off search for a new GM), to Braves hope to prove better than last year for fans.
With only two seasons left at Turner Field, here's what's going on this season.
This year, the Atlanta Braves are loaded with young players who boast bright futures. However, the Braves need these young stars to shine sooner rather than later. The rise of the Washington Nationals and Miami Marlins has turned the NL East into one of baseball's tightest pennant races. If the Braves are going to edge out their divisional rivals, the team's young talent will need to blossom into franchise players.
Homegrown Pitching
The cornerstone of Atlanta's success has always been pitching. The Braves minor league system has produced some quality major league pitching talent that will play a big role in this season's playoff push. Columbian all-star Julio Teheran, though only 24, is already the ace of the staff. Even fresh faces like Alex Wood are contributing to Atlanta's pitching staff this season. Of course, the star of the staff is closer Craig Kimbrel. The right-hander with a fastball that approaches the 100 mph mark routinely locks down Atlanta wins.
Long Balls or a Long Shot to Win
Freddie Freeman can launch home runs into the stands at Turner Field, but the problem for the team is that when they don't hit homers, they struggle. Atlanta's lineup is loaded with low batting averages. While these players are capable of immediate offense, they often fail to advance base runners by striking out.
The dependence on home runs makes the Braves fun to watch, but it's an unreliable recipe for success. To secure the division or a wild card spot, Atlanta's big hitter will need to learn to play small ball and up their batting averages.
Seeing a Game
Built in 1996 for the Atlanta Olympics, Turner Field appeals to fans of every age. The Chop House bar in center field allows fans to stand along the railing with a cold beverage and take in the action from the outfield. The in-stadium Waffle House lets visitors eat from a classic Southern chain restaurant. Between the fireworks shot from a giant Coke bottle and the banging of an enormous drum in the center field stands, in no time you'll be doing the chop to cheer the Braves on to victory. And you can save on every ticket, every day with ScoreBig.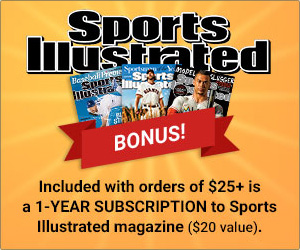 Atlanta Braves Tickets
117 upcoming events