Our mission is to make live events affordable for everyone.
ABOUT US
We created ScoreBig to help fans save on tickets to all their favorite live events.
Who are we? We're a small, fast-growing company in Hollywood out to change the live event industry. Our goal isn't just to sell you tickets. We're here to help you save big on tickets to great games, shows, and concerts.
And when live events become more affordable, something great happens. Not only do people save money, but more people get out and go to more live events. That's more games, more concerts, more shows, and more fun for all.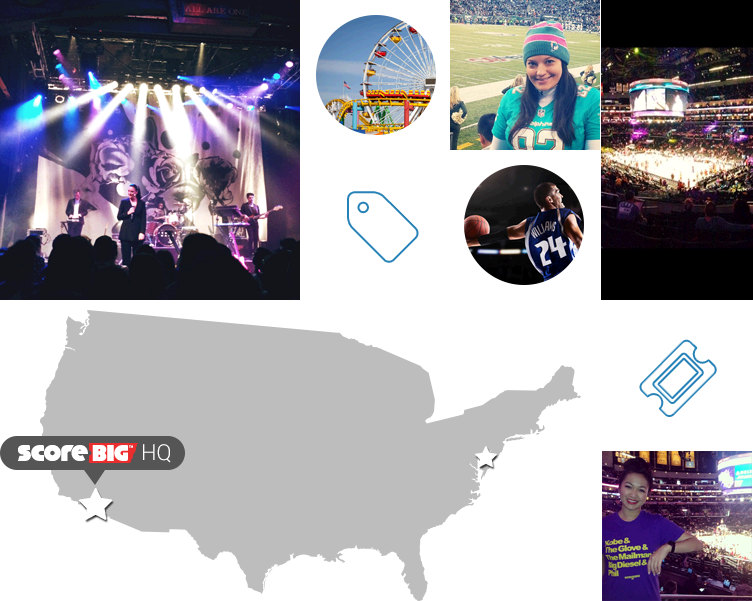 At ScoreBig, we're working to change an industry. You can stand out and make your mark here. Join us.



With all the options out there, why would you want to be a ScoreBig affiliate?
Named "one of America's Most Promising Companies" by Forbes, ScoreBig is an innovative ticket seller offering thousands of sports, concert and theater events up to 60% off and no fees.
ScoreBig is a great fit for websites that cater to entertainment, sports and or theater audiences.
For every referred purchase, ScoreBig will pay a 10% commission.
ScoreBig's 45 day cookie ensures our affiliates are rewarded for referred visitors.
We provide all the assets you'll need to help market ScoreBig (and reap the rewards), including links, banners and more.
Special bonus: it's easy. We're using Commission Junction to make the application process a breeze.
If all this sounds good to you – become a ScoreBig affiliate now!
"ScoreBig now provides a place that caters to the needs of the price-conscious event-goer."

"They don't charge you those nasty 'convenience fees' like those other guys. ScoreBig is a ticketing force to be reckoned with."

"You bid $50 for a seat; you pay $50 for a seat - all in. Need the tickets the next day? ScoreBig will FedEx them overnight, free charge."

PRESS RELEASES
September 10, 2013
"ScoreBig.com Secures $10 Million Investment from Checketts Partners Investment..."
July 25, 2013
"ScoreBig.com Adds Two Senior Executives to Support Company's Accelerated Gro..."
May 15, 2013
"ScoreBig.com Becomes the Exclusive Marketing Partner for Live Event Ticketing..."
"Great seats at prices you can afford. This isn't a gimmick. ScoreBig or go home"